As the world of technology and the home cleaning industry continue to merge, vacuum robots are getting smarter and more compact. The latest model to hit the market is the Dyson 360 Heurist.
Dyson wants to find a place among the main brands in this market. His bet is to maintain power by reducing the size as much as possible to compete against Roomba or Roborock and it seems that he could achieve it with this new model that he just presented.
The main qualities that a robot vacuum cleaner like this should have must be suction capacity, good autonomy, sufficient memory and a good learning system. It seems that we are talking more about a computer than a vacuum cleaner, however, the main advantage of these devices is that they are independent so that we do not worry about them while cleaning.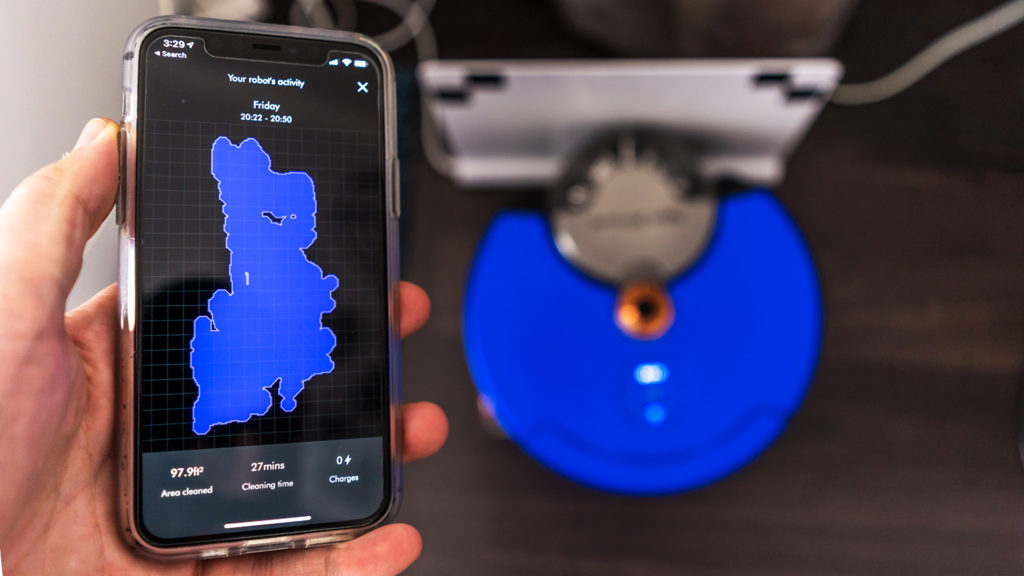 The new Dyson 360 Heurist has earned the nickname of a heuristic for its ability to work while learning about our home and thus improve its work. The system creates a map that is perfected in each pass and improving its technique according to the needs of each area.
To achieve this machine learning and terrain recognition, it uses up to eight sensors in charge of measuring the distance from objects every 20 seconds, as well as SLAM (Simultaneous Localization and Mapping) location and mapping technology. It also has LED lighting to be able to work in the dark, for example when we are away from home or if we are not using a room at the moment and it has no light.
The company ensures that this new model has been manufactured with 20% more suction and a memory capacity 20 times greater than its predecessors. The dimensions that demonstrate its compact format without 29 x 19 x 33 centimetres and 2.51 kilograms of weight.
To control each of the functions of this robot and its work, we must install the Dyson application on the mobile. From it, you can choose the three power levels: silent mode, high power and max mode for deep cleaning. For each of them, it uses the Dyson V2 digital motor, capable of rotating at 78,000 rpm and generating 20% more suction than the larger model.