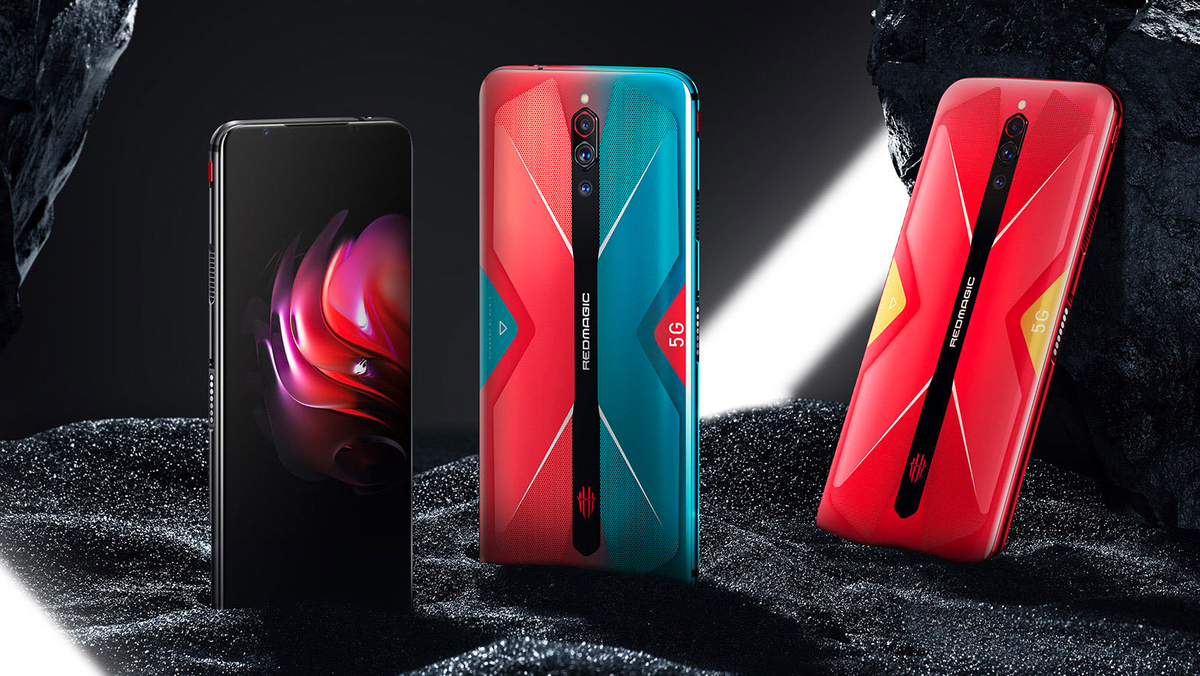 If we are looking for a powerful smartphone intended for gaming consumption, we should mainly focus on two brands. Black Shark and Nubia. They are the smartphone manufacturers that are making the most efforts thinking of this type of consumer.
Nubia has just presented its new mobile for video game lovers and, precisely, it is the first phone known in the world market with a 144 Hz screen. In addition. The Nubia Red Magic 5G includes 5G connectivity and a design intended to facilitate the game with triggers on the sides.
The world of video games has been focused on PC gaming for many years, but for a while now this part has seen the power of mobile phones grow, making it possible to enjoy video games wherever you go. Let's see what the new Nubia Red Magic 5G can offer to this sector.
The fastest screen
If you present a gaming mobile, in addition to powerful specifications that support the workload of video games, it is also important to think about an eye-catching, extreme-looking design with brightly coloured drawings over a dark background and adding details that facilitate the game.
Nubia's Red Magic 5G meets these specifications, it is discreet because it does not have an excessive drawing, but without falling behind in the gaming style. Still, in addition to the black model, they have also presented a red version and a transparent one. All versions include a series of side triggers that can be used for greater comfort in video games.
The rear cameras, vertically centred, also stand out. There are three sensors: the main one, the Sony IMX686 with 64 megapixels; another eight-megapixel wide-angle sensor and a two-megapixel macro camera. For selfies, a single eight-megapixel camera was chosen.
This front camera is on the edge of the screen, on a top edge, without any notch or perforation. The screen is undoubtedly what best defines this gaming smartphone, with the fingerprint reader underneath, this is a 6.65-inch AMOLED panel with 19.5: 9 format and FullHD + resolution (2,340 x 1,080 pixels). But what stands out most is its speed.
So far we have seen mobiles with 90 Hz screens and others with 120 Hz. Nubia goes one step further with a screen with a refresh rate of 144 Hz, that is, the screen refreshes up to 144 times in every second, while the sampling rate is 240 Hz.
Cooled power with fan and liquid
Of course, accompanying this type of screen requires an equally strong interior. Nubia has integrated the Snapdragon 865 processor, compatible with all 5G connectivity networks (5G NSA and 5G SA). It also has eight or 12 GB of LPDDR5 RAM and up to 256 GB of internal UFS 3.0 storage.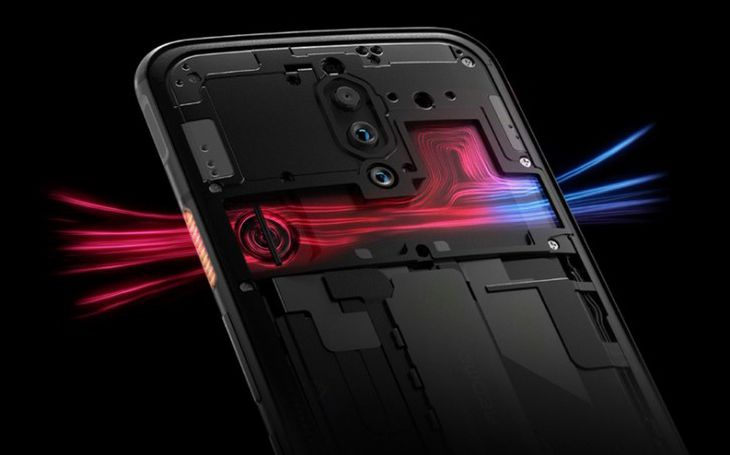 But if this configuration is important, its mixed cooling system is more important. Inside the mobile there is a small fan at 15,000 RPM, according to the brand, it is capable of reducing the CPU temperature by up to 18 degrees and that it withstands about 30,000 hours of use, approximately just over 3 years of constant gaming.
Also helping to keep the Red Magic 5G cool is a liquid cooling system and a wind tunnel that blows air in on one side and out on the other. This system the system measures 4,000 mm2 and increases, also according to the company, ventilation by 30%.
Dimensions
Weight
218 grams
screen
6.65-inch AMOLED
19.5: 9 format
144 Hz
Resolution


Resolution FullHD + (2,340 x 1,080 pixels)
Snapdragon 865 processor


865 processor
Adreno
650 GPU
RAM
8/12 GB LPDDR5
Internal storage
125/256 GB UFS 3.0
Operating System
Android 10
Price
from 484 euros