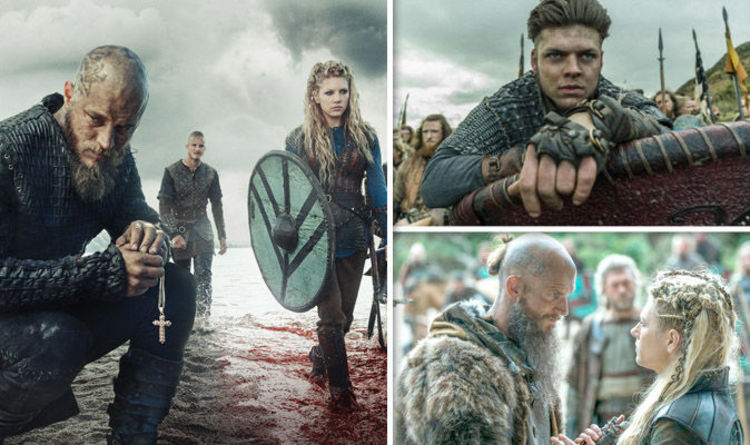 Some of the longest and most popular series of streaming platforms will say goodbye in 2020. We tell you what the last season will be released so that its end does not surprise you.
There are two things that seriéfilos always expect to hear: that their favourite series returns to the small screen in a few months and that the platform that broadcasts it has decided to renew it for another season. The catalogue is being updated and the streaming giants have already announced which we will see for the last time in 2020.
The year has just begun and we have already known what the great premieres of 2020 will be, new stories and expected returns. But not everything is good news, many of the most popular and long-running series of platforms end in the coming months, not only do they sound like you but they may be your favourite.
Among the titles that end include Vikings, Modern Family or Homeland, after years of success and numerous deliveries we will know how the story of our favourite characters ends. As a last wish, at least we hope that the end is to our liking. These are all the series that say goodbye.
Series ending in 2020:
Vikings
Criminal minds
BoJack Horseman
Modern Family
For thirteen reasons
When we engage in a new series we know that sooner or later no new seasons will be broadcast. Every story must have an ending sometimes before what we expect, as it happens when it has not had the expected success as is the case with Anne with an E, which was cancelled by Netflix without its end being announced.
However, many people prefer that all chapters be available from beginning to end as a requirement to start watching a series. Do not you like to wait for months to see the next chapter ?, Do you forget the most important scenes if you see the seasons from year to year? This list is perfect for you.
So that you are not surprised, we bring you all the series whose last season will be broadcast in 2020, and they are not few, including the date in the known cases. Surely you will like to know what outcome the writers have decided to give to your favourite characters after years of broadcast.
Vikings, 6th season
Vikings are one of the most popular series of recent years. Thanks to its high ratings it has also been one of the longest. It began airing in 2013 and will come to an end this year with its sixth and final season. The sixth season is broadcast in two batches - as they did with the fifth instalment.
The first 10 chapters were released in 2019 and the last 10 will arrive at the end of 2020, there is still no specific date for the premiere of part 2 of the 6th season. Its creator maintains that it will be an end at the height of the great show so that the audience is satisfied. The sixth season is broadcast on TNT, so far on Netflix, you can watch here until the 5th season.
Criminal Minds, 15th season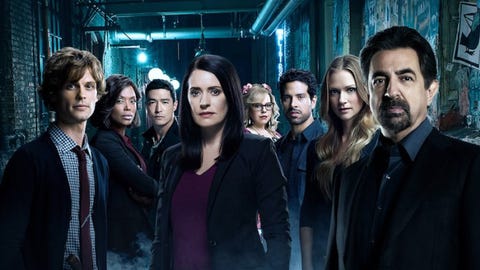 After 15 seasons solving crimes, the American crime drama series has said goodbye forever. On February 19, the fifteenth and final season were released, consisting of ten chapters. They have been years of success on the small screen, as it premiered in 2005.
Criminal Minds is its original title and tells the daily story of a specialized FBI brigade, whose members are specialists in the behavioural and psychological analysis of criminals and murderers, with the aim of making their arrest easier.
BoJack Horseman, 6th season
BoJack Horseman has been one of the great series of animation for adults of recent years that takes us to a fictional world where human and anthropomorphic animals live together. It is one of the most popular Netflix series since it was released in 2014.
Our protagonist, an anthropomorphic horse that triumphed in the 1990s in a tale comedy, is unable to redirect his personal or professional life. After six seasons and six years on the small screen, the broadcast of new chapters concluded on January 31, 2020.
Modern Family, 11th season
Surely you've heard of Modern Family, an American series that is presented in a 'fake documentary' with the characters talking to a camera as if they were being interviewed. It tells us the life of a family that lives in Los Angeles, which after 9 years of broadcasting will end in April 2020.
Its last and 11th season will be broadcast in April 2020. It has enjoyed great success worldwide in its more than 200 chapters thanks to its plot and the diversity of its characters.
For thirteen reasons, 4th season
It is not one of the longest series, as it premiered in 2017 but has called everyone's attention for its theme. He tells us the story of a teenage girl who decided to end her life for 13 reasons. It consists of three seasons and Netflix is already preparing the fourth and last.
We do not know with certainty what will be the day on which the outcome of this series will be released but we know that it will take place in 2020.
The third season premiered in August 2019, so everything indicates that its end will be in autumn 2020.