After struggling to carve out a niche for himself in the mobile world, he wants to try his luck with smartwatches. The perfect accessories for phones, along with headphones, smartwatches have become an extension of phones and a window to our physical activity.
Realme is about to present her first watch. In a week, on May 25, the brand will present in India the Realme Watch, a wearable that has been seen days before its presentation, in which we will also know the brand's first Smart TV.
The design of this new smartwatch is quite ordinary, it follows the lines of other models such as the Amazfit Bit 2 from Xiaomi, both inspired by the Apple Watch. With a square dial and round edges, the screen takes up a large part of the front.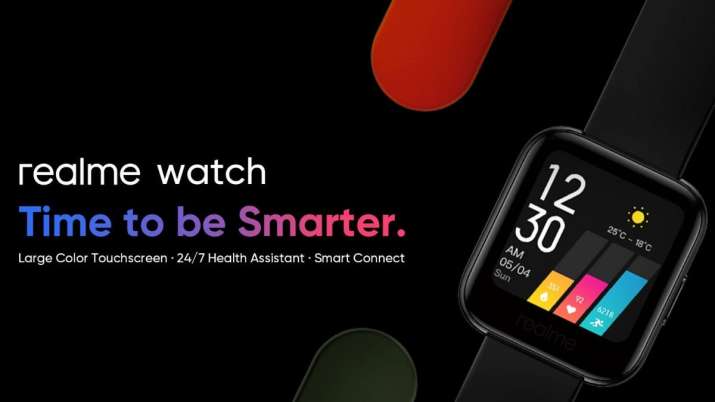 According to data published on Flipkart and to be confirmed in a week, the screen is 1.4 inches. This panel is tactile and with colour to better see the spheres and the data of the sports activity that can be customized according to our interests.
On that screen and in the Link Smart mobile application we will know all the data collected by its sensors. It is not indicated that it has GPS, but it does have a real-time heart rate detector and a SpO2 monitor to monitor blood oxygen levels, which can give a lot of information about sports, but also the quality of sleep.
Up to 14 sport modes we can register with the realme watch: soccer, basketball, table tennis, bicycle, spinning, elliptical, yoga, cricket, running, walking, treadmill, badminton, aerobic capacity and fitness.
We will also see all the notifications that reach our mobile on the watch screen, as well as it will have other applications to control the music we listen to in our headphones. We don't know if it will have NFC technology to pay, but it's not something that has hit most watches yet.
The rest of the details will be known on May 25 when it is released in India. That same day the company has another event in China where other devices such as the Realme x50 Pro Player Edition will be presented.