Android ROMs have been an option for years for those looking to keep their Android mobile with the best performance, be able to update it when it is abandoned or simply because you wanted to have an Android version with the cleanest interface.
These ROMs that at one time or another have occupied an important part in our Android life seem to be accompanying us also on the PC thanks to a project known as Android Generic Project.
Android Generic Project converts any PC-compatible ROM
One of the ROMs that has been most committed to developing an Android version for computers is the Bliss team with Bliss OS. This ROM has been working on a project that aims to revolutionize Android on computers, which they have named Android Generic.
Android Generic is a set of tools that allows any developer to carry their Android ROM easily, converting ROMs into .iso files that you can install like Windows or Linux computers, offering an alternative operating system, powerful and loaded with updates.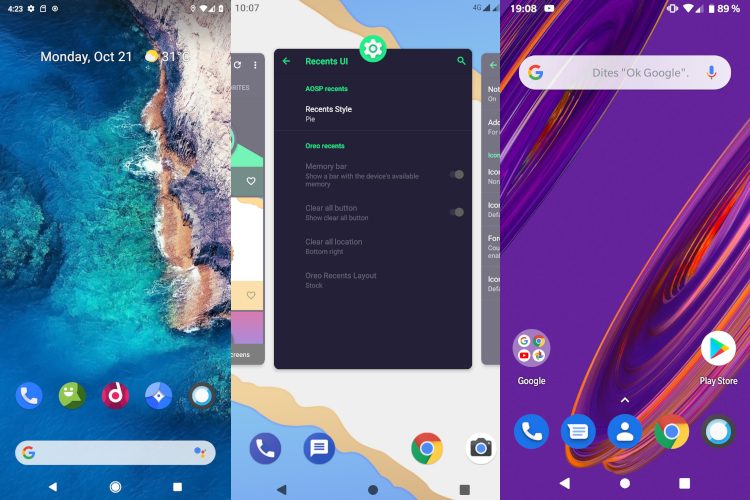 The project was presented a few hours ago, but they have already shown that it is possible to add the DirtyUnicorns ROM to their repository of PC-compatible ROMs. However, the project requires the ROM developer (or anyone with time and knowledge to modify the code) to do a minimum of work.
Such patches are implemented in a similar way to Treble, Google's project to make Android a more modular system.
Android ROMs for PC
BlissROM.

Dirty Unicorns.

AOSP.

Tesla.

CarbonROM.
Tipsy.

LineageOS.

Valium.

PixelExperience.
If you want to download the ROMs you have to go to the Sourceforge software where they are hosted. If you are curious you can learn more on the XDA Developers forums.