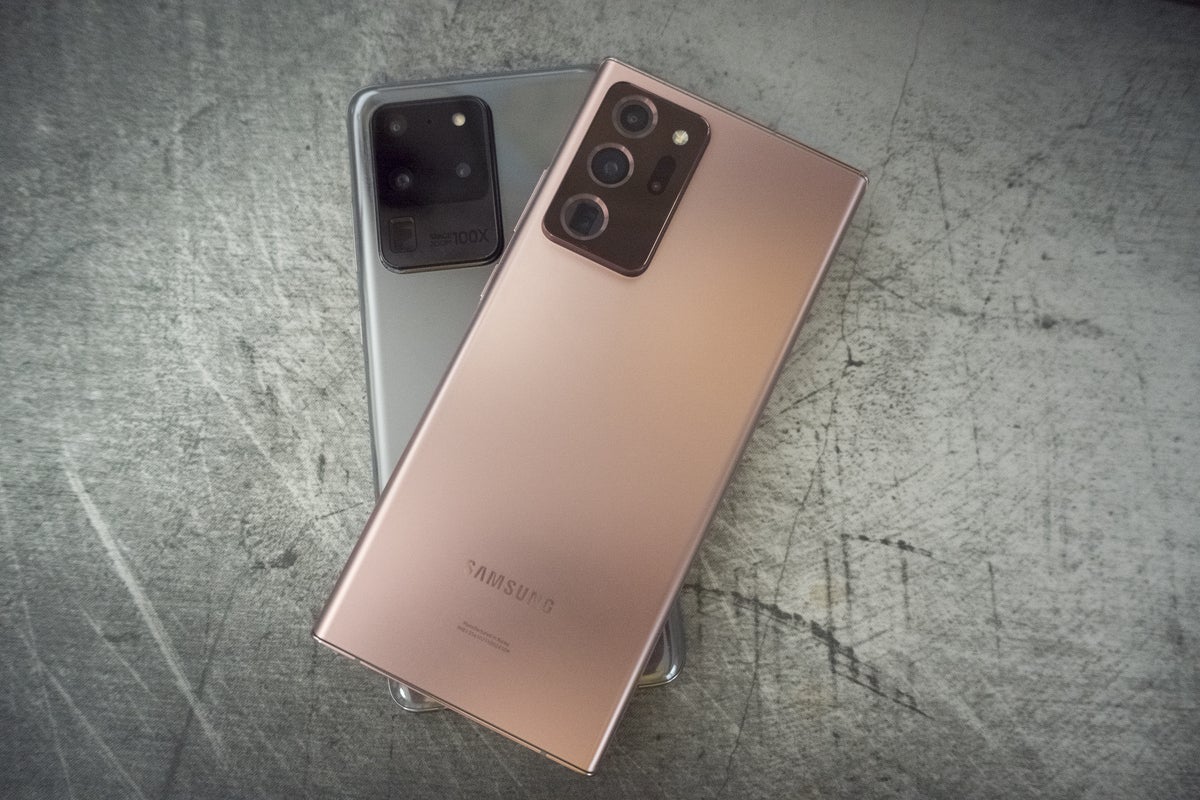 At the launch of the Galaxy S20, the inability to combine Quad HD + definition and 120 Hz refresh rate had been talked about. Many users - the most demanding, we grant you - had complained about Samsung's move and used the example of the competition to prove that, technically, it was entirely possible to have both. Oppo and OnePlus allow it for example on their high-end smartphones.
With the Galaxy Note 20 Ultra, the Korean brand is likely to annoy its community even more. It surprised us when we received the smartphone (our full test should arrive next week), it is impossible to activate the 120 Hz mode permanently. You have to choose between 60 Hz and a new mode called "adaptive" ... still limited to Full HD +.
120 Hz but not all the time
Configured by default on the new adaptive mode, the Galaxy Note 20 Ultra automatically alternates between 60 and 120 Hz depending on what you are doing (120 Hz in games, 60 Hz in menus for example). New to this generation, Samsung's Dynamic OLED display can even drop even lower during certain events. A 40Hz mode activates on its own in messaging apps while, if your screen stays on the same image for several seconds, its refresh rate freezes at 10Hz.
Of course, this choice is Samsung's. Aware of the poor autonomy of its S20 range (due to the Exynos 990 processor and, precisely, to 120 Hz), the Korean brand is trying to optimize the battery of its new flagship smartphone as much as possible (and has even withdrawn the 120 Hz option. of the classic Note 20). This choice could pay off and prolong the endurance of the device. Our lab tests will tell you, once the final device update is deployed if Samsung has indeed managed to save battery life with this choice.
Nevertheless, it is regrettable not to be able to opt for 120 Hz permanently in the settings if desired, especially since this new adaptive mode is once again limited to Full HD +. What's the point of having the best screen on the market (120Hz and Quad HD +) if, most of the time, the device limits it to a refresh rate of 60Hz and Full HD +? Samsung, long regarded as the company that leaves the most choices to its users, surprises with this type of limitation.
Even in the developer settings, where we hoped to find it, no hidden 120Hz options are currently available. Samsung could add this mode in a future update but seems for the moment to have made the choice to limit the capacities of its device. We have contacted the company to find out more and will factor their responses into our full test.