Telegram is one of the best messaging applications that we can use in Spain. It is an application that we can use for personal use, but it is also an ideal work tool. This application gives us many options, in addition to being able to customize it clearly, so that it adapts well to what we are looking for.
Although it has many options and settings, some of them essential if we are going to use it on Android, there is a way to have more functions. In Telegram, we find the so-called developer options, which give us access to a series of additional functions in the application.
Activate developer options in Telegram
As in our Android phone, the application also gives us the possibility to activate the developer options. Thanks to these options we have access to a series of additional hidden functions, with which to squeeze Telegram even more on the phone. To use them, we must first proceed to their activation. The steps to follow in this case are:
Open Telegram on your phone.

Click on the three horizontal stripes to open the app menu.

Go into Settings.

Descend to the end.

Hold down the version number of the app.

After the first long touch, press again.

These steps allow you to activate these developer options in the application, although there is one aspect to consider. Unlike in Android, they do not remain active constantly, but they have hidden again when you exit the application. Every time you want to use them, you will have to repeat these steps in your account and thus reactivate them.
What functions do they offer us
Telegram calls these developer options Debug Menu. The application gives us a series of functions, with which we can solve certain operating problems in it, in addition to some functions that would allow us to get more out of the application on Android. The functions that it provides us are:
Import contacts: Upload your contacts to the Telegram cloud thanks to this function.

Reload contacts: Allows you to update the contact list with those contacts that you have uploaded to your cloud.

Reset imported contacts: Fix sync problems with contacts.

Reset chats: Fix possible synchronization problems in some specific chats.

Activate records: This function allows you to send records in .txt format to any application that supports this format.

Disable internal camera: Thanks to it, the application is prevented from using its camera when you are going to send a file.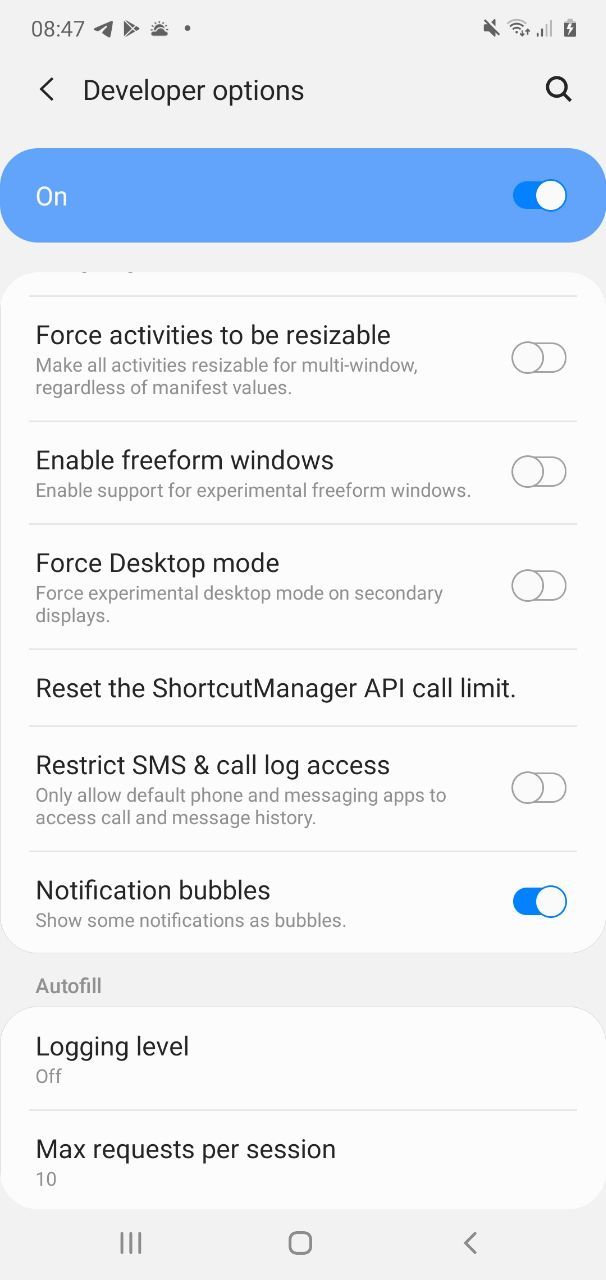 Clear cache of multimedia sent: This function is responsible for eliminating the cache of those photos and videos that you have sent in your chats.

Call settings: Brings up an additional window with options for calls, such as force TCP connection, to use in your calls on Telegram.

Read all chats: It allows you to mark as read all the chats that you still have without reading in the application.

Do not pause music when recording: When you go to record a voice message to send in your chats, the application will not stop the music playback on your phone.