OPPO has become one of the most prominent brands in Spain, with its phone catalog available in the main operators in the country. The brand is also one of the most innovative, both in design and technology, being one of the leading brands in the field of fast charging and seeking to be so in photography as well.
Since OPPO has announced what its next periscope camera for mobile will be like. These types of cameras have been gaining presence since the Huawei P30 Pro was launched on the market. Now, the Chinese manufacturer seems to be one of the reference brands in this field with this new system.
This will be the new OPPO camera
OPPO's new periscope system moves between 85 and 135 millimeters, that is, the optical zoom is achieved at an equivalent focal length of 85 mm and 135 mm. Also, this brand system consists of 7P lenses and has apertures between f / 3.3 (shortest focal length) and f / 4.4 (longest focal length), so that said lens has an aperture of f / 3.3 when it is collected and that when we use the zoom in its maximum degree, it will become an aperture of f / 4.4.
The brand's system would use hybrid zoom, a mixture of optical and digital, as we already told you. This will allow a greater magnification of the image, which would allow the focal length to move between 85 and 280 mm. This could be 3-5x optical for a prime lens, which typically moves 26-28mm and up to 10x optical versus wide-angle lenses that typically move 14-16mm.
OPPO also confirms that the new periscope system will be accompanied by a 32 Mpx sensor that will use pixel binning, in charge of improving the photos, by merging the pixels in blocks of four (8 Mpx each) and thus obtain photos with more light. No further details have been given about the other sensors in that system.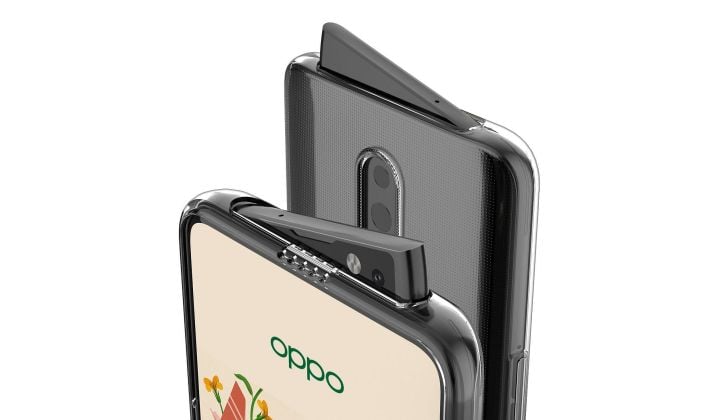 It is not known at the moment when this OPPO camera system will arrive, nor what will be the first mobile of the firm to use it. Although everything indicates that it will be its next high-end model, so it may not arrive until next year on the market.