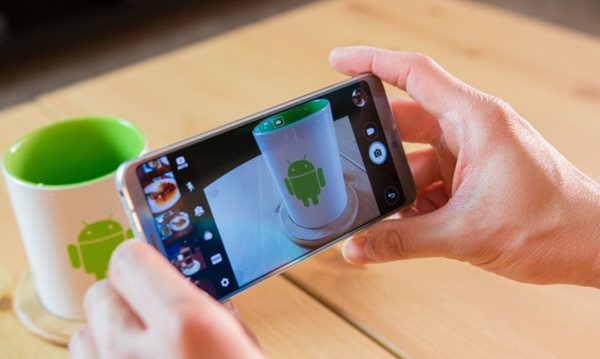 One of the most frequent problems for most Android users in Spain is that an application on the phone does not open or does not work. This has happened to all of us at some point, as with the Play Store, but also with the device's camera app. As with any other application, it can suffer problems and there are times when it does not open and we cannot use it.
What can we do if the camera app of our Android mobile does not open? There are a series of solutions that we can try, which usually work in this annoying situation so that you will be able to use this application normally again.
Force it's close and open it again
Sometimes it happens that when we want to open an application on the phone it is not possible or that the screen goes blank or completely black. Faced with a situation like this, we can force the application to close, to open it again after a few seconds. It is a method that works quite well and is fast.
We just have to open the recent applications menu, kill the camera application, and then wait a couple of seconds to open it again. Having closed it in this way, the application has to be started again completely, which can help it to now open permanently. It is also possible to force its closure from the settings, in the Applications section.
Reboot the phone
A fairly basic solution, but one that solves a large part of the problems on the phone, such as when the camera app does not open. Restarting the phone helps the processes that were running, where there was probably an error, to close and start over from scratch. Allowing in this way that we will be able to use the application again.
To restart the phone, you just have to press and hold the off button for a few seconds, until a small menu appears, where you have to choose the restart option. Then you click on that option and you have to wait for the phone to restart.
Clear cache
One option that we can resort to when there are problems with an application, such as the camera app not opening or not working, is to clear its cache. Too much cache may have accumulated, which has then become corrupted, preventing us from using the application on the phone. By clearing this cache we make the problems end, and the usual thing is that we will be able to use the application again. The steps for this are:
Open your phone's Settings.

Go to Applications.

Find the camera app on the list.

Click on it.

Enter the storage section.

Click on the Clear cache button.

Open the app again.
Have you updated the application?
Another common cause of problems with an Android application, including the camera app, is that you have updated the said app or have received a system update, which generates operating problems in it. There are times when an update introduces improvements to the camera, but just causes problems in this application.
In these cases, it may be that you have to wait for a patch or new system update, which makes the application work correctly again. If it is a problem with the app itself, after having updated the application, you can try reverting to a previous version of it, to make it work again.
Install another camera app
If it is the camera application that comes by default on your mobile that is causing these problems, you can try installing a different one. In the Play Store, we find many options, although one of the most popular is Google's, which is not always compatible with all brands, you can easily check if it will work with your mobile or not.
A different camera application will work correctly, as well as giving you new functions, since many applications, like Google's, have additional functions that allow better use of the phone in this way.
Check permissions
Another aspect to keep in mind, which could cause the camera app not to open or not work, is that you have removed the permission, so it does not work on the phone. It is something that could have happened without you realizing it, so check the camera permission on the phone, to see if the app still has access to it. The steps for this are:
Open Settings.

Go to Applications.

Click on Application permissions.

Look for the House permission.

Check that the camera app has permission.