The history of Qualcomm and that of modern telephony go hand in hand. We not only owe this North American company the most powerful processors on the market, but they are also responsible for the development of telephony as we know it.
Just over a decade ago, it was unthinkable to be able to play games, listen to music, take photos and videos and even talk on the phone from anywhere in the world.
Qualcomm is one of the main semiconductor manufacturers, its origins date back to 1985, but its business was not always focused on the manufacture of these chips, although its developments have been transforming mobile telephony for decades to make it what it is today.
This is the story of Qualcomm, the manufacturer of processors that you have surely had in your mobile, and that is also present in dozens of other devices with WiFi or Bluetooth connectivity.
From cable television to changing the history of telephony
Unlike many technology companies, Qualcomm was not born in the halls of any university or the back yard of any house of the American Southwest, but it was based on the friendship of two fellow students of electrical engineering at MIT ( Technological Institute Massachusetts ).
To find its origin, we must go back to the late 1960s, when two students, Irwin M. Jacobs and Andrew Viterbi, joined forces and knowledge to create the consulting company Linkabit.
In principle, this company was dedicated to improving the cable TV transmission system. In 1985, Jacobs and Viterbi left Linkabit, which 5 years earlier had merged with another company in the sector.
Jacobs maintained a close relationship with teaching since during all those years he had remained as a professor at the University of Southern California in San Diego. That's when Jacobs and Viterbi enlisted some of their Linkabit alumni and former employees, Harvey White, Adelia Coffman, Andrew Cohen, Klein Gilhousen, and Franklin Antonio to join in on a new tech adventure.
GPS, military and revolutions, are the beginnings of Qualcomm
The first steps are never easy, and Qualcomm was no exception. In principle, the company based in La Jolla (California) carried out consulting work for the US Army.
One of the military projects on which Qualcomm worked in the early years was the development of secure wireless communications based on Code Division Multiple Access or CDMA (Code Division Multiple Access), a technology that, years later, would revolutionize communications. mobiles.
Qualcomm developed the OmniTRACS satellite messaging and location service based on technology already used by Omninet and a digital radio decoder designed by Andrew Viterbi for this project that was encapsulated on a single chip. This decoder was the first Qualcomm chip in September 1987.
In November 1989, Qualcomm put everything it learned in the field of mobile communications on the table by conducting a demonstration to which representatives of the most important entities in the wireless industry of the moment were invited.
As with any technology presentation, the event was not without its unforeseen events, but it was finally possible to achieve a milestone in the history of Qualcomm and mobile communication: the first call made on a CDMA-based network.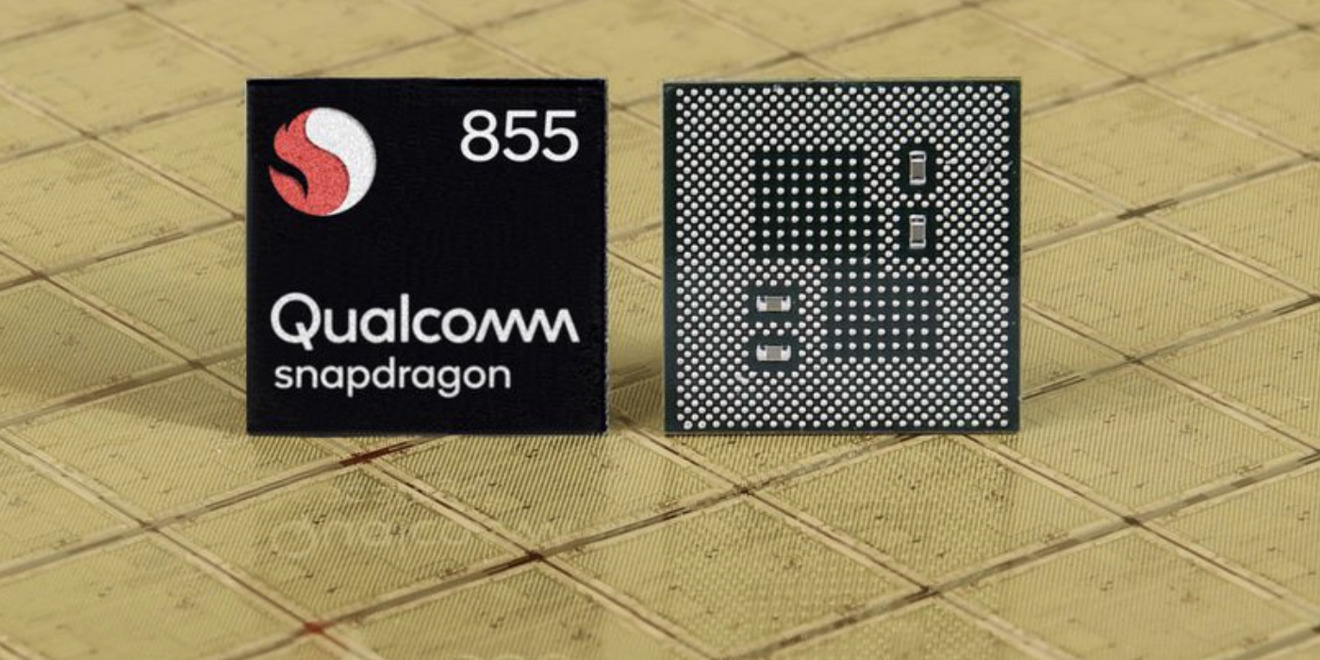 Qualcomm and modern mobile telephony
The contribution from Qualcomm to what we now know as mobile telephony goes far beyond the development of wireless networks.
For example, in 2001, Qualcomm was developing BREW. (Binary Runtime Environment for Wireless), an open software platform on which developers could host and monetize their applications for CDMA devices. Does it sound familiar? Now this concept is known as application stores.
Just a year earlier, the La Jolla-based company ushered in the new millennium by introducing the ARM-based MSM3300 processor, which would become Qualcomm's first SoC to integrate a SnapTrack GPS processor, support for playing MP3 files, web browsing, and a controller. external memory MMC and Bluetooth 1.0.
During the early 2000s, Qualcomm did not limit itself to developing increasingly powerful and versatile mobile processors, nor did it neglect the base of this industry and actively contributed to the evolution of the WCDMA network architecture, the broadband of the mobile phone.