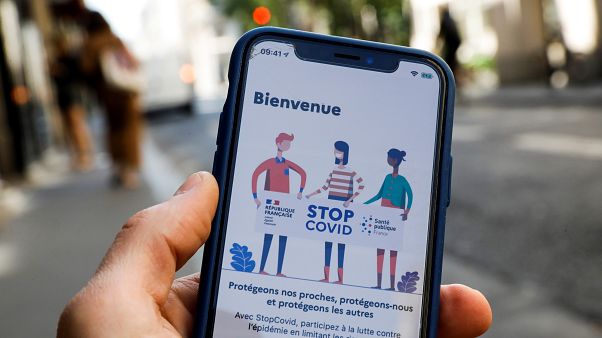 We already have at our disposal the application to warn of possible coronavirus infections, Radar COVID. Let's see what its installation means and the data that is given when activating it.
There have been many months of waiting until the Radar COVID application has been ready. After its launch, it was requested that it not be used to carry out tests on its reliability in La Gomera. Now it seems that everything is ready to work and will soon be encouraged to install it on the mobile phones of citizens.
In principle, whether on iOS or Android, its installation does not require any major complications and can be activated or deactivated as desired. The operation is as announced from the first moment: people with whom you have been for at least 15 minutes and within 2 meters are detected via Bluetooth. This will remain in the memory and in case someone alerts that they have been infected, the people who have fulfilled that requirement of proximity will be notified.
Both its installation and the notification of having been diagnosed will be voluntary and anonymous. People who receive the alert will know their exposure to the virus, but not from which person it occurred. However, there are many doubts about it.
Radar COVID has been developed by Indra based on the system created by Apple and Google. The State Secretariat for Digitalization and Artificial Intelligence has also been part of the work. That the Government is a participant in the development process should be good news to protect the privacy and anonymity of users, as well as compliance with the announced Terms of Use.
The following excerpt appears in the Privacy section of the application: " without revealing your identity or that of your smartphone. Your name, email, geolocation, or phone number is not collected ." As for the information that it claims to collect are the date, duration, and intensity of exposure to other mobiles that have the application.
Because according to the data that was given from the beginning by Google and Apple, random ID numbers are created for each user, a phone number, name, or other personal information is not associated.
During its operation, it is essential to have Bluetooth active, although not GPS, and it is always in the background, an aspect that will reduce battery life. It should be noted that the application uses the DP3T protocol that only serves to make notifications, not like most applications that request much more intrusive access.
In short, on paper it seems that the Radar COVID application complies with what was announced in terms of privacy, we hope that in the future we will not get scared.