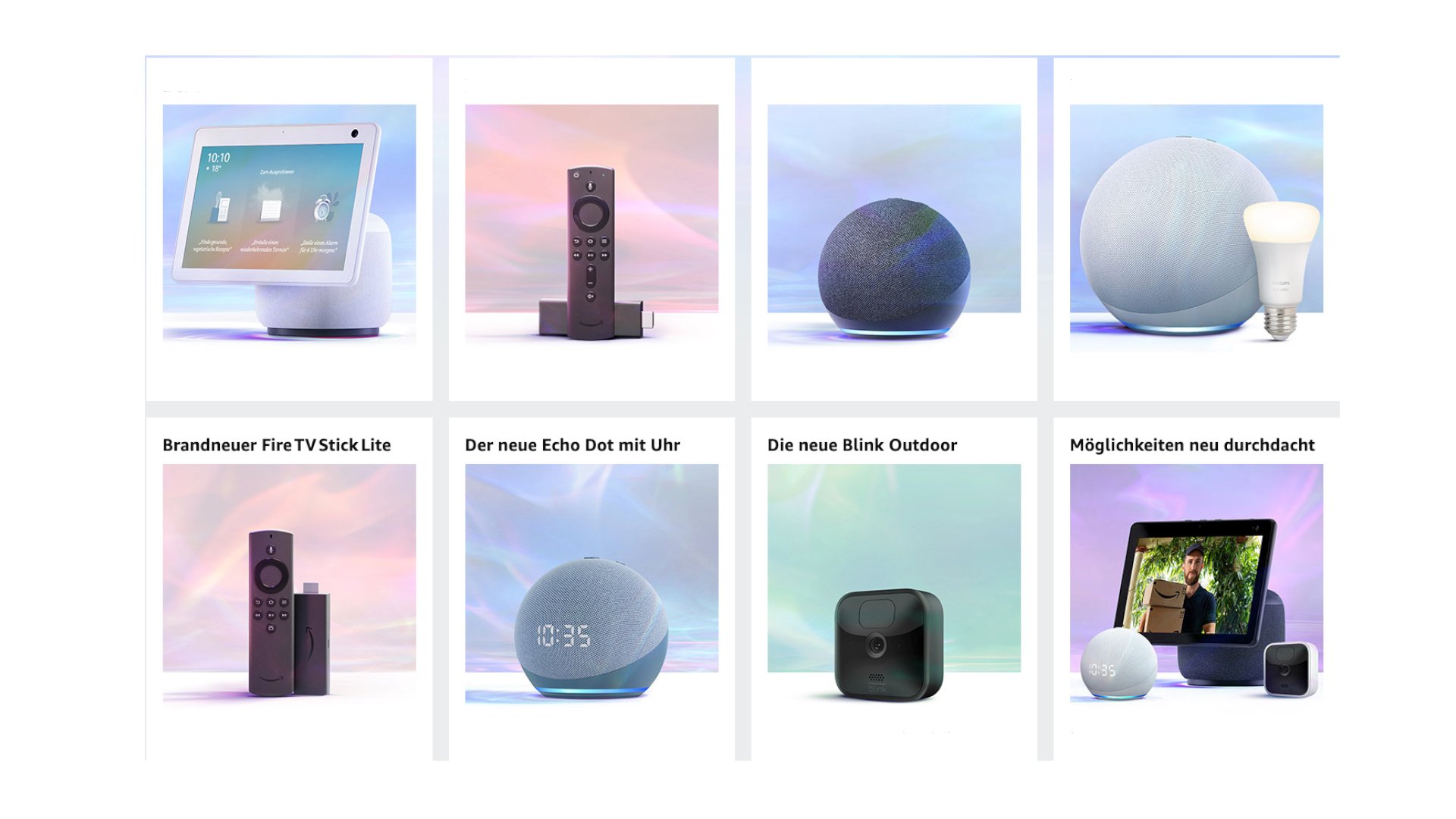 Amazon held an event today, where they presented their new range of products. The firm leaves us with the new generation of its Echoes, thus increasing the presence of Alexa, who is now already in the car, also in Spain. The events of the firm are known to leave us with a lot of products, so there is interest to see what they leave us this time.
The firm leaves us with the new Amazon Echo and Echo Dot. The second also comes in several versions, because we have a normal version, one with a clock and for the first time they leave us with a version for children. The change in the shape of these new speakers stands out.
New Amazon Echo and Echo Dot
The change of shape or design of them is the main novelty since they have been moved to a sphere shape. At the top, where the speaker is located, is a cloth that coats it. While in the lower area we have an LED, it will light up when we give a command to Alexa. These speakers stand out for their premium adaptive sound and are also integrated with Zigbee. A key feature is lower power consumption. Alexa is also improved, with a more natural voice and the ability to learn specific commands that adapt to our situation.
Amazon Echo arrives with an AZ1 neural edge processor, which consumes 20 times less power and also has the ability to process conversations twice as fast, consuming 85% less memory. The brand has confirmed that it will be launched for $99.99.
Alongside this speaker, amazon Echo Dots have been introduced. We have a normal version and one with a clock, which has a series of LEDs on the front where you will indicate the time. This is the difference between the two versions of this brand new speaker. The normal model will be priced at $49.99 and the watch version will be somewhat more expensive, priced at $59.99.
There is also a third variant, which is the Echo Dot Kids Edition, which has various designs with animal faces. This model is intended for children, as is inferred by name. The purpose of the faces of these animals is that Alexa can read with the child so that the assistant becomes the child's reading companion. This version will also cost $59.99.
Echo Show 10
Amazon's display speaker renews as well. It arrives with a screen of 10 inches in size, to be able to browse, as it is compatible with video calling applications like Zoom, as well as streaming platforms like Netflix. The front camera of the same is 13 Mpx, to be able to make such video calls.
It's your rotation system that's the highlight, as this model comes with integrated artificial intelligence, which knows we're a person. Therefore, if we move during a video call, the screen will be rotated automatically, so that we are always flat. This screen will also turn when you are watching something on Netflix or following the video of a recipe. This speaker is going to be released for $249.99.
Amazon Fire TV Stick and Fire TV Stick Lite
It was already rumored after the leak today, but now it becomes official. Amazon leaves us with a Lite version of your Fire Stick TV. The basic model is renewed and becomes more powerful and we are now left with a cheaper version. These two also arrive with a new design in the user interface on the TV, which will also reach the rest of the Devices of the Fire TV family with an update that will be released soon.
The Fire TV Stick becomes more powerful, with HDR support, Dolby Atmos sound, and also has a remote control with Alexa support. The controller maintains its design in this case. It has been confirmed that its price is $39.99.
Next to it, we are left with the Lite version, which uses the same processor, but a different controller. The volume and mute buttons have been removed. Also, the controller introduces a tv icon with an antenna, which gives access to programming from the Fire TV Stick interface. This second model comes for $29.99.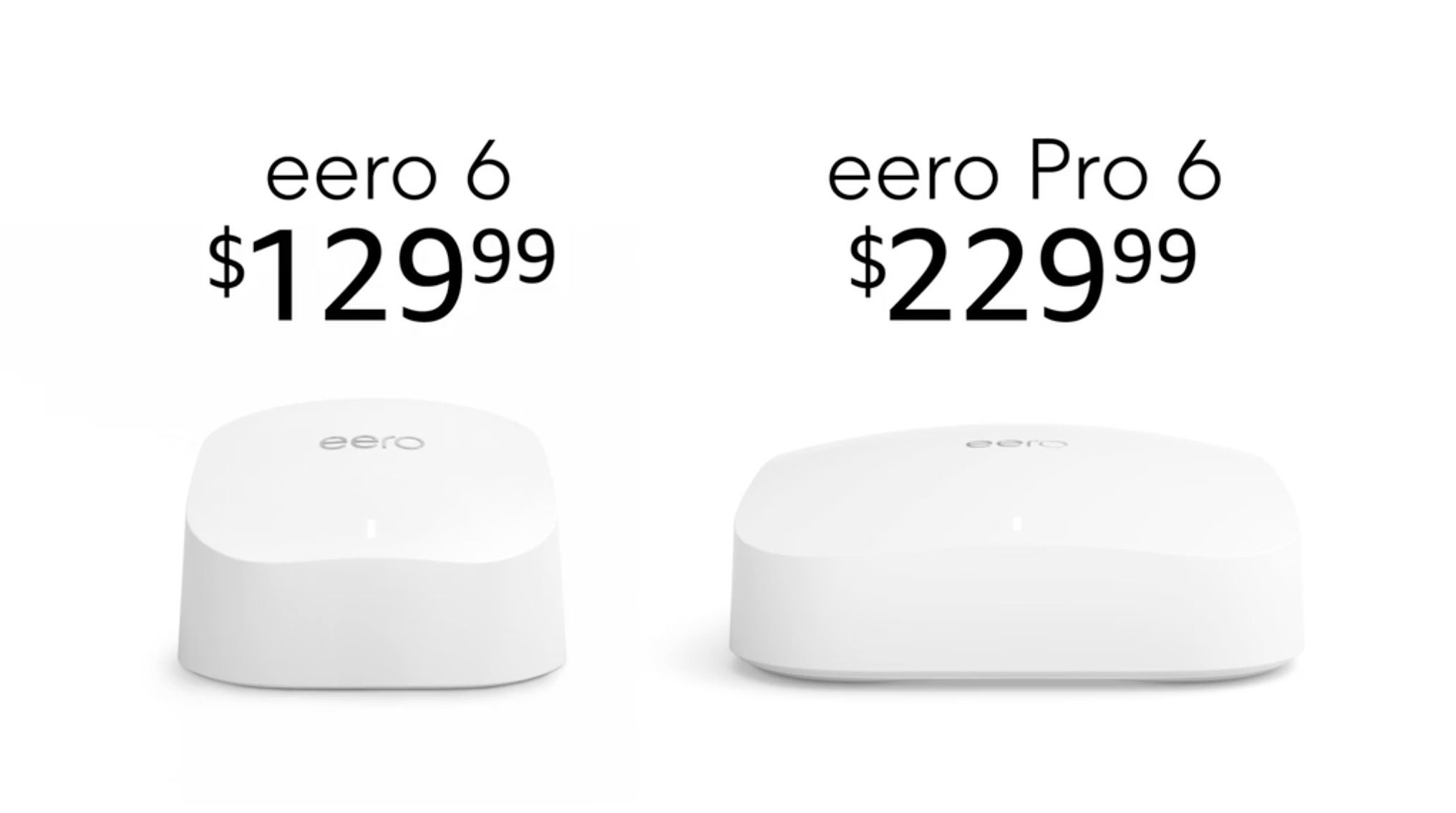 Eero 6 and Eero 6 Pro
They also leave us with new models of the Eero range, with two models this time. The main feature of them is that they already come with WiFi 6. Also, it is mentioned that Amazon is looking to carry Smart Home features on these routers.
New Ring
Amazon also renews its range of Ring cameras with various models. One of them is the Ring Always Home Cam, designed to be used indoors, as it is a kind of drone that will record everything that happens in your house. If noise is heard, it will start flying in the direction of that noise you have heard. You'll be able to see it in the app so you know if anything happens.
Models for the car are also launched, designed to give additional safety in the car. Amazon has also announced an agreement with Tesla.