Anza is the new electric bike developed by the American company Monday Motorbikes, whose value makes it the most economical of its models.
In terms of its aesthetics, the Anza electric bike features a minimalist design with a frame consisting of U-shaped tubes on which all components are mounted, including the battery arranged at the top as a false fuel compartment. Next to this is the electric motor located in the rear wheel hub and pedals.
The Anza comes in 2 power levels: a 500 W with the capacity to allow this vehicle to reach a top speed of 32 km/h and another 700 W with a top speed of 56 km/h. Located on the pedalboard shaft we have the Bafang engine, which is attached to the pedals through a metal chain that acts together offering pedaling assistance.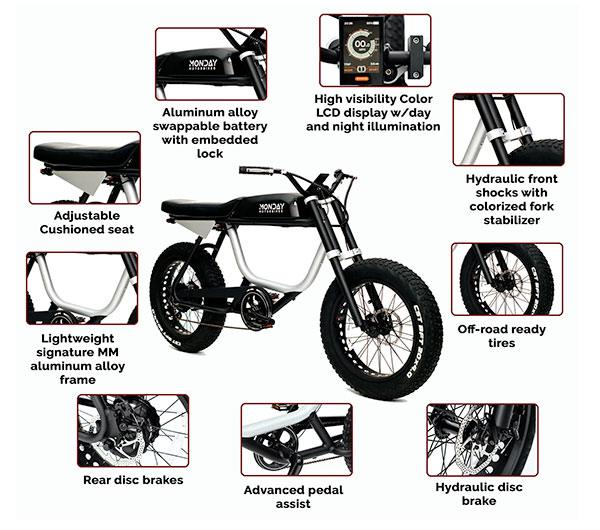 In terms of autonomy, the 500 W model has a capacity of 557 Wh, giving the Anza a range of 40 kilometers, while the 750 W model has a capacity of 672 Wh, sufficient to allow this electric bike to exercise a 56-kilometer journey in a single load.
Both models feature a hydraulically damped front fork, hydraulic disc brakes, LCD, and an adjustable seat along with a footrest that is not noticeable in the images.
Those wishing to purchase this model will be able to do so through the Monday Motorbikes website in pre-sale mode with a value of $1200 for the 500 W model and $1990 for the 750 W model.