The term "Ganga" is often confused with "cheap" and that, speaking of technology is full of nuances that can make a big difference.
Cana 1,500 euro laptop be a bargain, or is a 280 euro laptop not cheap? As Einstein would say, it's all relative. That's why it's important to know some keys that determine the average price of each range of laptops and establish whether the price of the laptop you like is above or below the average price of that range.
There are also some tricks, such as using the tools that price comparators like idealo.es put at your service in price searches in which the portal itself helps you detect those laptops that are a bargain.
What a laptop you need to know if it's a bargain
The task of finding a laptop at a bargain price does not start in a store but in your own home. Before you start deciding whether a computer is cheap or expensive, the most important thing is to define your needs to establish in which price ranges the laptops that will meet those needs move.
As you can imagine, not all laptops are ready for all tasks, and if you buy a laptop of a lower range than you need it will be the most expensive purchase of your life since it will most likely become a ballast in the user experience and, in the end, you will be forgotten in a drawer for not offering enough power.
There are several reasons why one laptop costs 280 euros and another may cost 1,500 euros. The main reason is the power or efficiency of its components, although laptop materials and dimensions are also very decisive factors in setting the final price of the laptop.
Laptops are a type of product with a very well structured cataloging according to their power and use to which they are intended. Let's discover the four large groups in which the laptop market is divided.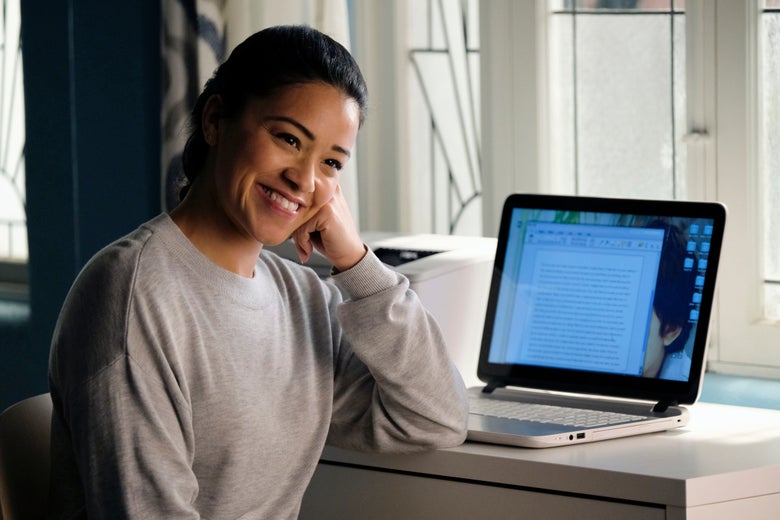 Input range laptops: basic needs and communication
When we talk about cheap laptops many users tend to think about this range of laptop input, which has prices falling within the range of between 260 euros and 400 euros.
However, these laptops are so cheap for a very clear reason: they do not offer the power needed for many tasks and you run the risk of buying them for their low price, but when it comes to the truth they may not offer the expected performance and end up wasted in a drawer.
Entry-range laptops tend to assemble very basic components – hence their low price – but they can be perfect for someone who will only use it for office tasks, manage mail, use social media, or browse.
These laptops usually mount an HD display, a discrete processor of the Intel Celeron, or AMD A4 family, as well as an HDD storage system.
In the bargains section of idealo.es, we found this Lenovo V110-14 for 279 euros. It is a laptop that does not take into account size or weight and mounts a 14" HD LED display, Intel Celeron N3060 processor accompanied by 4 GB of DDR3 RAM and 500 GB of HDD disk.
In this case, the Lenovo laptop has a 13% discount and that makes it attractive above average as it is below the range of 300 to 400 euros usual on this type of laptop.
Simply check with the Built-in Price History tool in the top corner of the idealo.es price comparer to discover that the average historical price of this laptop is about 340 euros. So, indeed, it's quite a bargain whenever you consider its power limitations.
Mid-range laptops: Study, office, and entertainment
Mid-range laptops are the most common offering a good balance between good performance and a contained price.
This range ranges from laptops with a price range of 400 to 800 euros, so it adapts to a huge variety of home uses. They are suitable laptops for work, for multimedia, for sporadic games, and even for home photo and video editing tasks.
Such a wide price range fits a huge variety of configurations, so manufacturers tend to offer the same laptop model with small changes in the processor, storage, or RAM configuration by applying slight changes to the price.
In this case, it is important to pay attention to the specifications when comparing prices, as it may seem that it is a bargain with a lower price, when in fact it is the same model with a more discreet and therefore cheaper configuration.
A perfect example of this type of multipurpose laptops common in the mid-range is this Lenovo IdeaPad 320-15 on sale in idealo.es which we have found for 559 euros with a 14% discount.
It is a laptop equipped with a 15.6-inch HD display, with an Intel Core i5- 6200U processor, a dedicated Nvidia GeForce 920MX 2 GB GPU, 8 GB of RAM, and a 1TB HDD disk.
As you can see, it is a balanced configuration in which a medium power processor, a discreet dedicated graphics card to support video or home photo editing, and large storage capacity are offered.
Another good example of what these mid-range laptops can offer you is the HP 15s for 598.66 euros that we found in the Gangas section of idealo.es, which is a 19% discount compared to its usual price.
In this case, we are talking about a laptop that puts the focus on the good performance of its Intel Core i7-1065G7 processor accompanied by 8 GB of RAM and a 256 GB SSD storage drive.
This model dispenses with components such as the Full HD display or a GPU to keep a low price, being a perfect laptop for teleworking or studying.
If you review the Price History of both models you will see that in the case of the Lenovo laptop its price is kept at an average of 699 euros and drops on time to 559 euros of this offer.
We observe similar behavior in the HP model with an average price above 750 euros that has dropped considerably for this offer, so in both cases, we can say that these are laptops with a price of the authentic bargain.
High-end laptops: multipurpose laptop, for unlimited work and play
We reach one of the summits (yes, in the plural because there is not only one) in the cataloging of laptops and we reach the high end.
In this segment, the performance reaches its highest heights and Full HD or 4K UHD displays are common, as well as the latest models of high-end processors. HDD disks virtually disappear from this range, and SSDs of different capacities are the most common.
In this range, we can find the most powerful versions of some mid-range models, but we also find a category of laptops that in recent years has grown like foam: gaming laptops.
These notebooks feature the most powerful hardware in terms of processors, graphics cards, and screen resolution, as they are designed to perform to the fullest in games. This makes these laptops can be used as substitutes for a familiar desktop computer, to work and even edit video and photo smoothly.