The camera of Android phones is one of the most important aspects. In addition, it is one of the components or fields where more improvements have been introduced these years, thanks to some key technologies. One of these technologies that are becoming particularly relevant is image stabilization, which we are hearing about more and more often.
As with camera zoom, we find several types of image stabilization on Android. Below we tell you everything there is to know about this technology in the cameras of the phones, from what it is and its usefulness, in addition to talking about the different types that there are.
What is image stabilization
Its name is quite clear, as we can imagine, image stabilization takes care of stabilizing the photos that we take with the camera of the phone, both selfies, and photos with the rear camera. Without the presence of it, the photos would be blurred and the videos would also be of poor quality, so it is of remarkable importance to get good results.
The camera shutter has to be open to be able to capture the light, the opening of the camera. When this happens, any movement, however minimal, can cause the image to go wrong. This happens especially if it is open for a long time, such as when taking photos at night, where it is especially important not to move.
Due to the many improvements that have been coming to the cameras of the phones, image stabilization has become a necessity. Almost all phones on Android offer it, although there are various types, which will vary depending on the range of that phone. Since some types will provide us with a more accurate stabilization, which allows us to obtain better results.
Types of image stabilization
Today we find three different types of image stabilization, which you will surely have seen on occasion. Since when reading the phone specifications we find some of them. We usually know all three of them by their acronym: OIS, EIS, or HIS. Although for many there are three strangers, so we tell you more about them:
OIS: Optical image stabilization
Optical image stabilization, commonly known as OIS, is a hardware solution that uses a microelectromechanical system gyroscope (MEMS) to detect motion and adjust the camera system in this way. For example, if we hold the phone and move our hand slightly to the left, this system will detect it and then move the camera to the right, to stabilize that photo.
As this is a hardware solution, the image will not suffer clippings. This means that the phone uses a full sensor reading to capture the photo. The OIS system also works on videos, allowing more natural videos to be obtained by not applying effects on them.
Using this system is somewhat expensive, so it is something that raises the price, but it is also present in the mid-range. The OIS system is very useful to help to know if you are recording or taking photos. In addition, it works especially well in low-light situations, where the camera shutter is open longer, making those photos unblurred because it corrects lighter movements or tremors.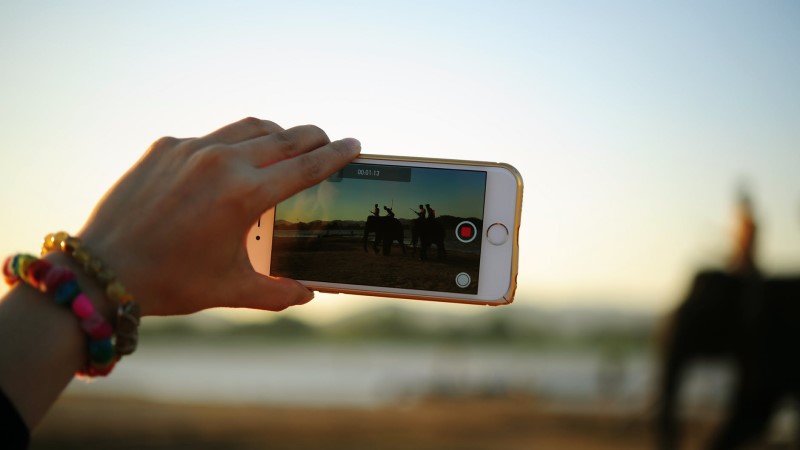 EIS: Electronic Image Stabilization
The second image stabilization method we find on Android is the so-called EIS, which aims to do the same as OIS, but without hardware. Since it is a software solution in this case. This method works by using your phone's accelerometer to detect small movements. The camera software interprets those movements and will align each frame.
When used in videos, what it does is find a high contrast point and try to keep that point in the same part of the frame. Although the problem you have is that it can cause an unnatural distortion. In addition, having the EIS enabled, the entire image will not be visible, but rather the edges are placed on the sensor image, within which the image should be placed. If you leave that area, it will be cut off.
HIS: Hybrid image stabilization
As can be inferred by the name, hybrid image stabilization or HIS is actually a combination of OIS and EIS. In this case, OIS provides basic hardware stabilization, then using EIS to give it the final touch. As the two are present, they can be said to be compensated, especially the cut that EIS usually makes is reduced, is a more subtle crop, and with less impact on the photo or video.
This method is possibly the most complete, combining the advantages of the previous two. Although the OIS itself already usually leave us with good results in terms of image stabilization in all scenarios, then we have the possibility to activate EIS in certain scenes, to fine-tune it a little more. Pixel 2 was the first model to use this hybrid system.