Xiaomi has announced the release date of its first 8K TV with 5G: it is the Mi TV LUX Ultra and its presentation will have next Monday, September 28. This is all we know at the moment.
The first Xiaomi 8K TV with 5G is on its way. This has been announced by the corporation through its profile on the Chinese social network Weibo, where it notes that the presentation will take place next Monday, September 28.
The Asian giant is betting heavily on the TV industry. After launching its line of low-end, mid-range TVsworldwide, the corporation announced a few months ago that it also intended to compete in the high-end TV section with the Mi TV Master Series family.
At the moment, this new series consists of two models: the Mi TV LUX OLED 65" and the curious Mi TV LUX Transparent Edition, a transparent OLED TV, but the family will grow shortly. In a few days, the line of high-end Xiaomi TVs will receive a new member that will arrive with important news.
The company has already advanced that the new TV will be equipped with a mini-LED panel with 8K resolution and 5G connectivity. Panels with mini-LED technology are born to solve the problems that OLED displays have: they are brighter, do not burn, and consume less energy.
They have a similar operation to LCD panels that project light from behind but, being smaller, in the same size can be grouped into smaller sections. Thanks to this, it is possible to turn each area of the screen on and off in a more independent way, achieving more intense and OLED-like color ranges.
According to rumors, the mini-LED panel that will mount the Xiaomi Mi TV LUX Ultra will be manufactured by LG Display and will be 82 inches in size. However, this has not been officially confirmed, so we will have to wait for the presentation to know if it is true.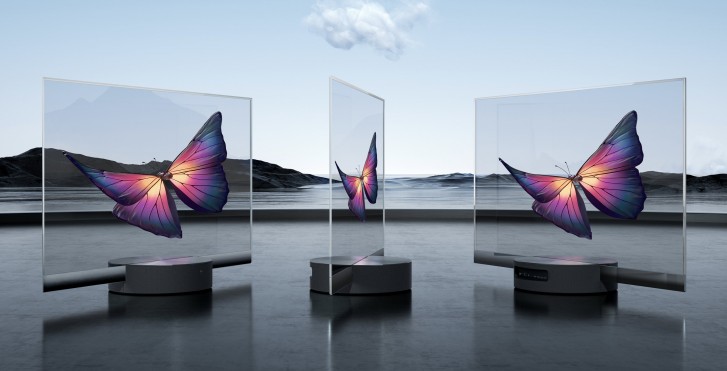 What is confirmed is that the resolution of the new Xiaomi TV will be 8K (7,680 x 4,320 pixels) and will come with an integrated 5G modem to stream high-quality content at a higher speed.
Next Monday, September 28th we will be watching the presentation to tell you all the details of Xiaomi's first 8K TV.