Samsung revealed yesterday the first NVMe SSD with PCIe 4.0 connection, designed for the new boards with this new connection to the board. And he's a beast.
A few months ago the new PCIe 4.0 connection standard was introduced, which is used to connect components such as graphics cards or SSDs to the computer's motherboard. AMD and NVIDIA's next-generation graphics processors and graphics cards are already supported, and PCIe 4.0 boards already exist on the market.
Unsurprisingly, it hasn't been long and we already have here the first NVMe SSD disk, with M.2 form factor, compatible with PCIe 4.0. This is the Samsung NVMe SSD 980 Pro.
With a read speed of 7,000 MB/sg and write speeds of 5,000 MB/sg, it breaks all speed records. It is 12.7 times faster than a conventional SATA SSD.
This presentation already makes it clear who it is intended for: gamers that mount last generation PCs. Both PS5 and Xbox Series X use a high-speed SSD, and this is Samsung's response in the PC realm.
Of course, it will also be very useful for professional graphic design and video editing users who handle photos and videos at 4K or 8K resolution.
In addition to being 12 times faster than SATA connectorSSDs, its specifications also confirm random read and write speeds of up to 1,000K IOPS, so it's also twice as fast as SSDs that connect by PCIe 3.0.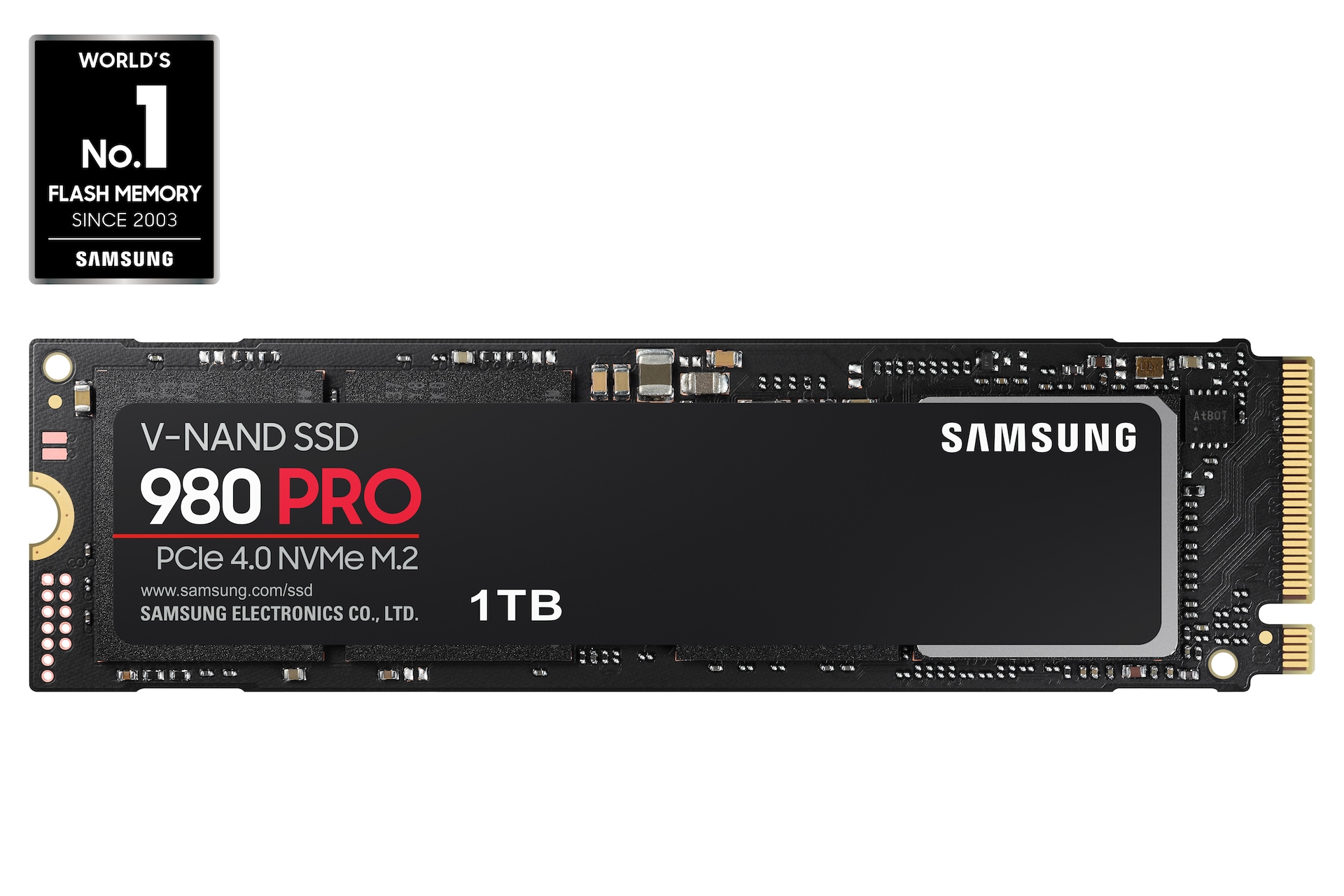 Samsung NVMe SSD 980 Pro is sold in three different sizes: 250GB, 500GB, and 1TB.
It includes AES-256 bit encryption software and ensures flawless operation with a written data volume of 150 TB (the 250 GB model), 300 TB (500 GB), and 600 TB (1TB SSD).
They will be released this month, and a 2 TB model is planned for December.