Until a couple of days ago Chuwi announced the introduction of his next gem: the CoreBox Pro. It is a more advanced version of the standard CoreBox that, although at first glance is very similar to its predecessor, this Pro model leaves us with interesting improvements in its specifications.
It is a PC in mini tower format that the same Chinese company calls it as a piece of cake, referencing its tablet size of 173 x 158 x 73 mm. This is the highlight of the new Asian firm.
The features of the Chuwi CoreBox Pro mini PC
It has a 2-litre metal chassis with a double handle that helps to be able to transport it, thus giving a fairly professional finish and you could even say that with gamer style, although maintaining the compact and minimalist design. It also has features of a much larger PC.
It makes use of a four-wire Intel I3-1005G1 processor at 3.4 GHz speed in turbo mode, manufactured in a 10nm process. With this processor will be more than enough to perform various tasks within this mini PC, such as working, managing downloads, viewing multimedia contents, using heavy editing apps such as Photoshop, Illustrator or Adobe Premiere Pro, not to mention that the GPU of the same (Intel UHD Graphics 620) allows you to quietly view contents in 4K.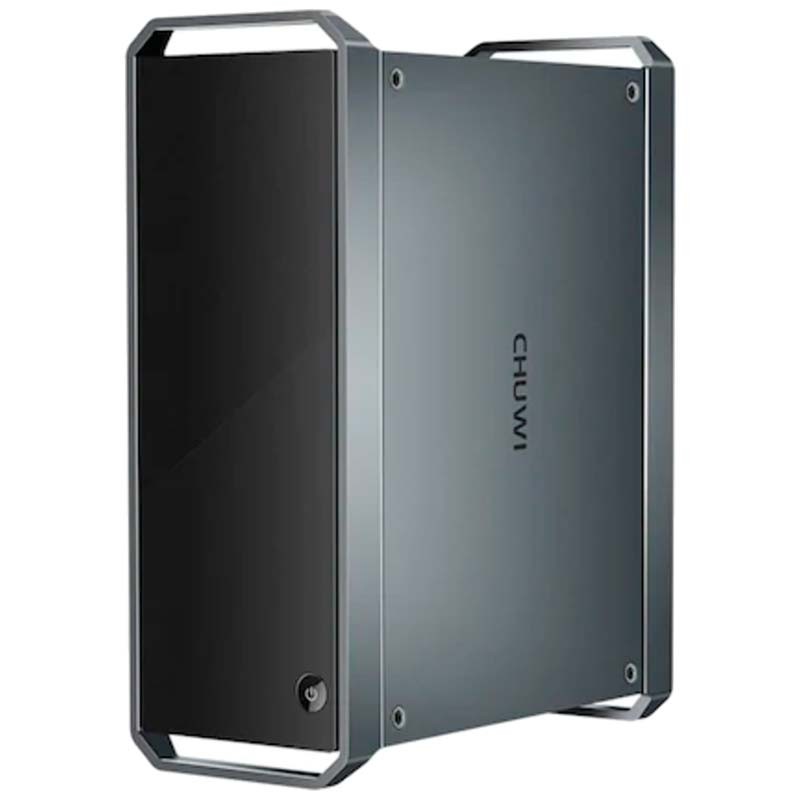 In addition to this, the PC has a RAM of 12 GB LPDDR4 and an NVMe SSD of 256GB with a read and write speed of up to 2000 MB/s, which means that it will allow a very good performance of it providing a great speed when it comes to opening files and using it in the day today.
Chuwi's CoreBox Pro also offers a fairly important addition, we're talking about its Thunderbolt 3 port, which leaves us with support for data, video signal and power transmission. Thus it offers a data transmission speed of up to 40 GB/s, connection capacity for an external GPU and up to send a 4K to 60Hz video signal to two screens.
As for the release date of the same, Chuwi has not yet communicated the specific date on which the mini PC will be released, but it is expected that very soon. This model will be released for the sum of $399, which does not sound crazy given the specifications and potentially presented by Chuwi CoreBox Pro itself. Let's hope it's available for sale sooner anytime soon.