One of the things that have made clear in Spain and other countries the pandemic caused by coronavirus is that video games are one of the largest entertainment industries. Yes, it's not something new, and it hasn't been considered a children's pastime for a long time, but 2020 has experienced a big leap forward, for that reason and others, like the launch of the new XBOX and PlayStation.
But here what interests us most are mobiles, so we focus on the games that we can use on our terminals.
To get the most out of it, more and more manufacturers are choosing to create an ecosystem of accessories for their gaming mobiles. This is the case of Asus, which has given us for a week three products that complement its excellent Asus ROG Phone 3, a mobile phone that we were able to analyze for a month.
Grip clamps
The first accessory is a pack of three tweezers that are used to connect your console controller (XBOX, PlayStation or Stadia) to your mobile, allowing you to have it close without seeking support.
Each of the tweezers is priced at 29 euros.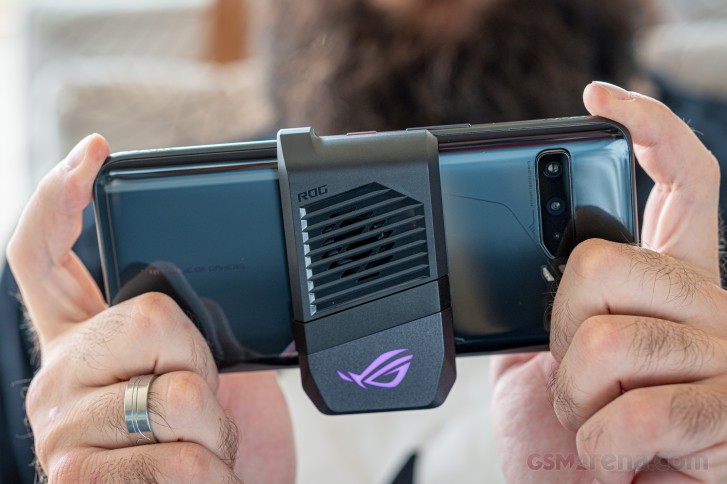 Twin View Screen
The second product is much more eye-catching. It is a dock that allows you to add an extra screen to your mobile. On that screen, we can see parts of the game if the developers have set it up like this, or other applications, such as Youtube videos for tutorials or chat rooms.
This extra display offers a refresh rate of 144 Hz and an added battery of 5000 mAh so that we do not have autonomy problems.
It costs 249 euros.
ROG Kunai Gamepad
But the most striking accessory of the three is the control pad that we can configure to use as a console controller or anchor it to the mobile using a special case that is included in the sales package.
This controller is fully compatible with the Asus ROG Phone II just like the other accessories since the Asus ROG Phone 3 has the same measurements, with the only distinctive element the third rear camera sensor.