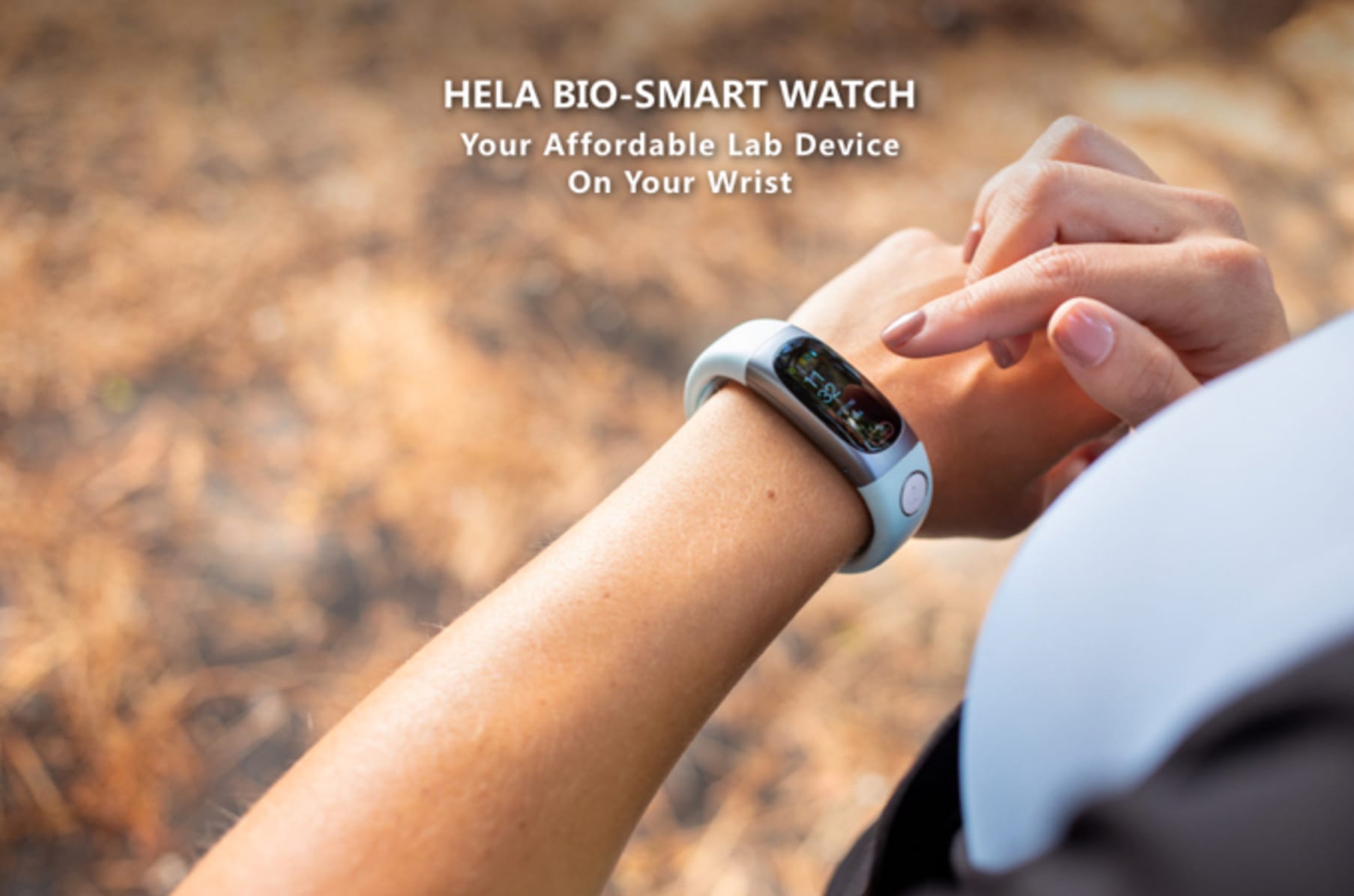 Without a finger, this watch can control the blood sugar level of any diabetic. It is a crowdfunding project that has already achieved its funding objective.
Sports watches or wristbands can measure the steps we take throughout the day, heart rate when exercising, whether we sleep well or are stressed. However, a crucial parameter was missing for many people, the blood sugar level.
The Helo Bio Smartwatch has been presented as the perfect wearable for diabetics. It is a bracelet with almost all the specifications offered by the other models, but that includes a very important sensor for this group of society.
More than 13% of Spaniards suffer from this disease and need to control their blood sugar level from time to time. Between eight and ten times a day, you can do these checks at home, at work, where needed.
To do this, the traditional test involves pricking the fingertip to perform the test with a drop of blood. This watch does not need to check the blood to give a result. With HELA you only need to moisten your finger with a drop of sweat and lightly press the sensor arranged on the bracelet strap for a few seconds.
The system algorithms developed for this project achieve reliable results by analyzing the individual's sweat sample. This prevents the pain of punctures and, according to its creators, in the long term saves compared to the current measurement kit used by diabetics.
The glucose sensor of this watch can be used for 14 days and easily exchanged with the other 6 sensors included in the case. Over time, more spare parts will be sold separately. This bracelet is also able to measure the level of lactic acid.
On the other hand, Hela has a sensor to measure active and resting heart rate, records sleep quality and have GPS to monitor physical activity. Exercise is a critical part of caring for diabetics, so Hela users will be able to see on the 0.95-inch AMOLED screen notifications reminding them of the time they should take the medication, drink more water, or not spend so much time sitting.
Its charging system is magnetic at the bottom of the watch for when you have runs out of battery at 7 days of use. But you can also order a case to more easily charge your device and it offers wireless charging to charge your mobile phone at the same time.
Its creators offer different models: the Hela Glu Care or the Hela Lac Care. The first offers glucose measurement and the second lactic acid measurement. They are very complete watches that have already achieved the financing objective in Indiegogo and are now in the production phase. They will be launched in November for an exit price of 108 euros at the exchange.