Bixby is Samsung's assistant, a kind of response to the Korean brand's Google Assistant. For years, the brand's phones launched in Spain have made use of it. Besides, it's been a while since the assistant learned to speak Spanish as well. Despite this, many users do not want to use it on their phone.
Although it has made significant progress, for many users Bixby is not a good assistant or they do not think it will contribute anything on their devices. That's why they want to disable this wizard completely on their Samsung phone. If this is your case, there are several steps to follow to disable this wizard completely on your phone.
The presence of the assistant on Korean brand phones is remarkable, as we have the Bixby button on the one hand. Also, the routines and presence of the assistant in general within the device, such as its voice commands, are something that we have to disable. So you have to perform various actions on your phone to be able to disable it completely.
Turn off the Bixby button
The Bixby button has been present on Samsung phones for a couple of years now, although not everyone likes it. In fact, many users are looking to give you various uses, something that we can configure as well. Or even changing the Korean brand assistant to Google Assistants another possibility to turn to on phones. But in this case, what we want is to disable that button.
Open the settings.

Go to the Advanced Features section.

Tap Function button.

Choose another feature instead of opening Bixby.
If you choose to open an app using this option, it will ask you to choose which app you want to open using this method. So you're just going to have to tap or select on the app in question.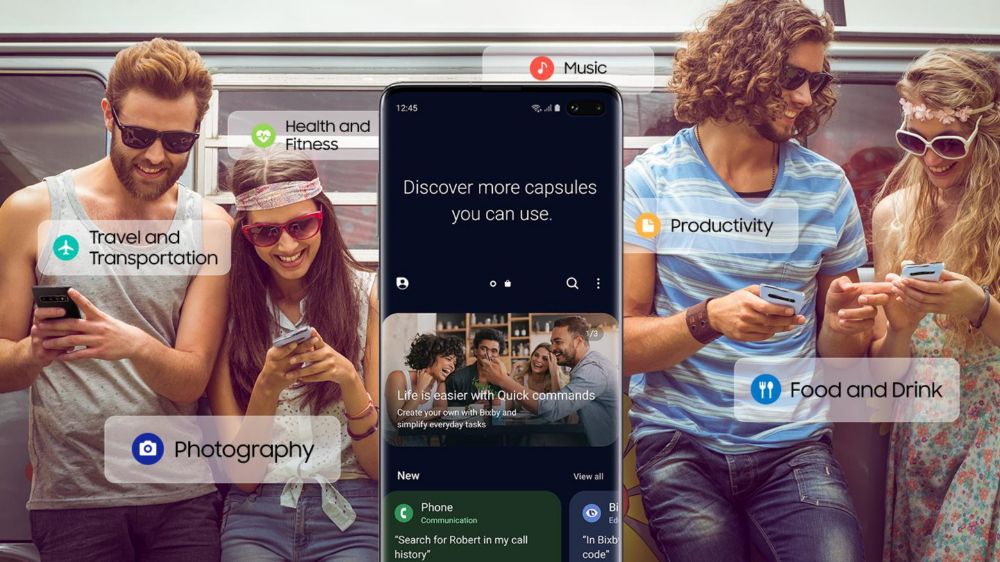 Bixby Routines
Another feature that we find in Samsung phones is the Routines, something that in the latest high end, the Galaxy S20, is presented as a function of enormous interest, which allows good use of the device at all times, by automating certain actions or processes. We've told you about them before because it's one of those functions to keep in mind.
Open the settings.

Go to Advanced Features.

Tap Bixby Routines.

Turn this option off.
Voice recognition
Speech recognition is also essential for the assistant to work on your phone because you can activate it using a simple voice command, without having to use buttons on your device. That's why it's also something we need to disable if we want Bixby to stop working on our phone.
Find the Bixby app on your phone.

Open the app.

Tap the three horizontal stripes on the left.

Go to Settings.

Turn off the voice options in the wizard.
Disable Samsung Daily
Bixby Home has been replaced by Samsung Daily on the brand's latest models since One UI is its customization layer. Also, many users want to stop using this feature on their phone. Here's something we can achieve by following these steps:
Go to the home screen.

Double-tap it to open the window management panel.

Swipe to see the Samsung Daily window.

Turn off the switch.