The price of some high-end VGA lines is only a third of the peak last May.
The crackdown on Bitcoin mining in China has brought joy to computer players – the price of graphics cards is plummeting as components needed for cryptocurrency mining no longer have martial arts land in China.
The VGA Nvidia Quadro P1000, the company's low-end graphics card line, which cost as much as $464 in May - the time before China's launch to crackdown on cryptocurrency mining - now has just $376 on its JD.com page on Monday morning.
The VGA Asus RTX3060, the more advanced graphics card line, which once cost nearly $2100 last May, has now more than halved, to about $727 for sale on Alibaba's Tmall site. These price changes are tracked by market information provider Manmanbuy.
Previously, the main use of graphics cards was only to support computers in graphics processing capabilities, such as gaming or heavy graphics applications. But for cryptocurrency mining, graphics cards become a key component as it speeds up the processing of encryption hashes, complex algorithms used to create miners as well as validate transactions on the blockchain. The more miners have the power to calculate, the more likely they are to beat others to add new blocks to the blockchain and win cryptocurrency rewards.
This deep discount stems from the destruction of cryptocurrency mining in Sichuan, which has abundant hydropower and becomes a Bitcoin mining paradise in China. Earlier, local regulators also gave green light to cryptocurrency operators to take advantage of the region's abundant power supply. Not only Sichuan, but other regions such as Inner Mongolia and Xinjiang have also made similar moves to take advantage of their electricity prices.
But now, these areas are no longer cryptocurrency-friendly. Not only has the revenue slumped as cryptocurrency prices have fallen 40 percent from their peak in May, but the Chinese government's radical activity has also made it harder for the country's cryptocurrency mining industry to survive.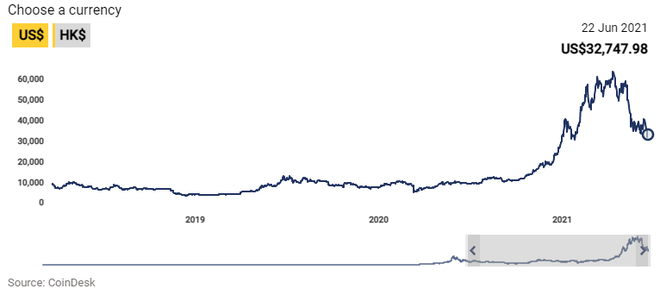 This month, Inner Mongolia, Xinjiang as well as Sichuan issued notices asking cryptocurrency operators to stop their operations. They also asked electricity providers to monitor their customers to see if they were involved in cryptocurrency mining and to report results before the end of this month.
Until the destruction, these provinces accounted for a significant portion of the hash rate on the global bitcoin network – a measure of the computing power of the cryptocurrency network. According to figures from Cambridge Bitcoin Electricity Consumption in April 2020, Sichuan alone accounted for 36% globally. In total, China controlled up to 65% of the hash rate across the network at the time.
China's decline in cryptocurrency mining has also impacted the world. According to Btc.com, Bitcoin's average daily hash rate has now fallen to 104 exahash/sec in the last 24 hours (an exhaust equals 1 billion), while three days earlier this figure was 110 exahash/sec and the previous weeks was 120 exahash/sec. In April, this number once reached 200 exahash/sec.