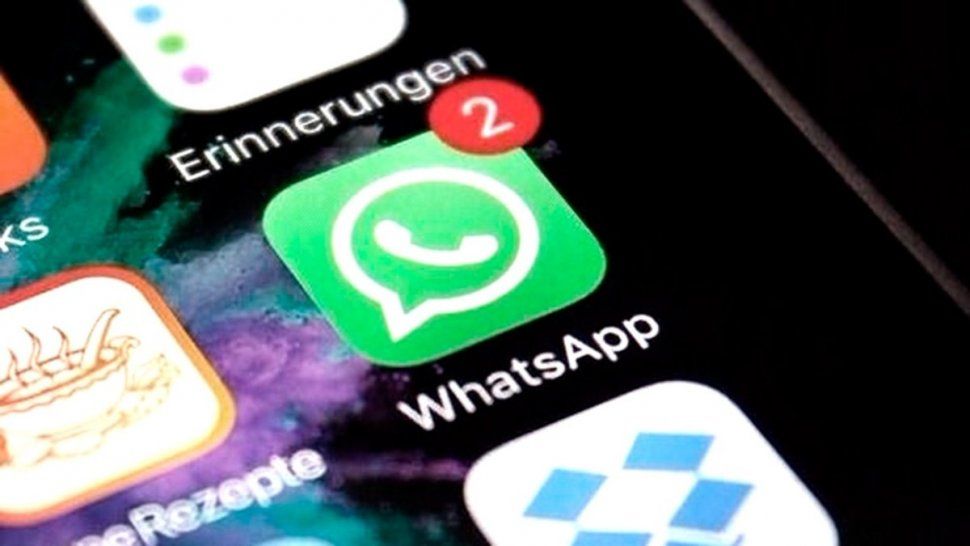 A fake message about merchandise gifts from MercadoLibre was leaked in the last few hours. The same was disclosed through WhatsApp. The message indicates "about 2000 free products" for the 20th anniversary of the company belonging to the Argentine Marcos Galperín.
In the content of the message, you can see a link that when clicked, automatically forwards it to the rest of the contacts. In turn, also through this false content can extract the data of those users who access it, and that can generate the theft of information from them.
Something similar happened in March when a fake message circulated offering: "20th-anniversary celebration 2 points earn a free gift". At that time, in its social networks, MercadoLibre communicated that it was a new case of Phishing, a mechanism by which computer malvivientes get their victims to enter this type of link to apocryphal pages, to obtain their personal information. You may be interested in:
When asked by several users, MercadoLibre's help account posted on its Twitter account: "The draw that is circulating on WhatsApp for the anniversary of our company is false. This is a case of phishing and our team has already moved forward with the report. Remember that we never ask for data outside of our application or official site."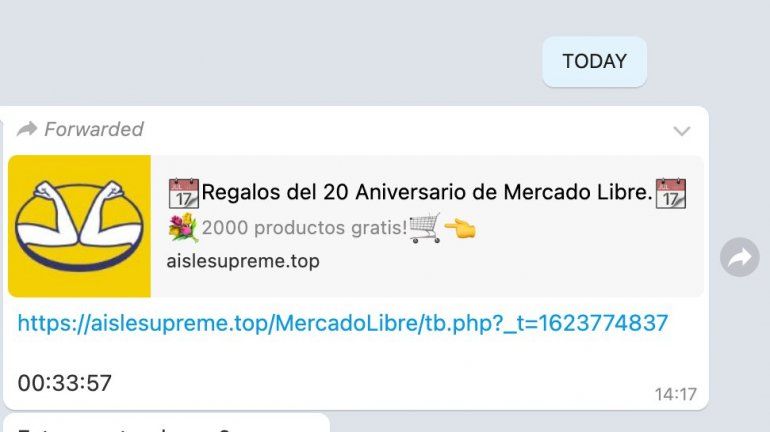 In turn, he clarified: "We do not perform such raffles and chains by WhatsApp point we ask you to ignore that information and above all not to enter or provide sensitive information of your account. "
Pishing is the crime of tricking people into sharing private and personal data such as passwords and credit card numbers. Like fishing, there is more than one mechanism for catching a victim, although there is a strategy about this particular way that is the most applied: People receive an email message or a message from a sender posing as a trusted person or organization. , pretending to be even a kind of co-worker, a government office, or a bank.
The victim, when opening the message, finds a message elaborated to generate impact and panic. In this way, it seeks to weaken their mental stability and influence fear. Such a message forces the victim to quickly go to a website and act immediately, otherwise, he should be subject to the consequences. If a user falls into the trap, they are sent to a website that is an imitation of the original From there, they are asked to enter their username and password.