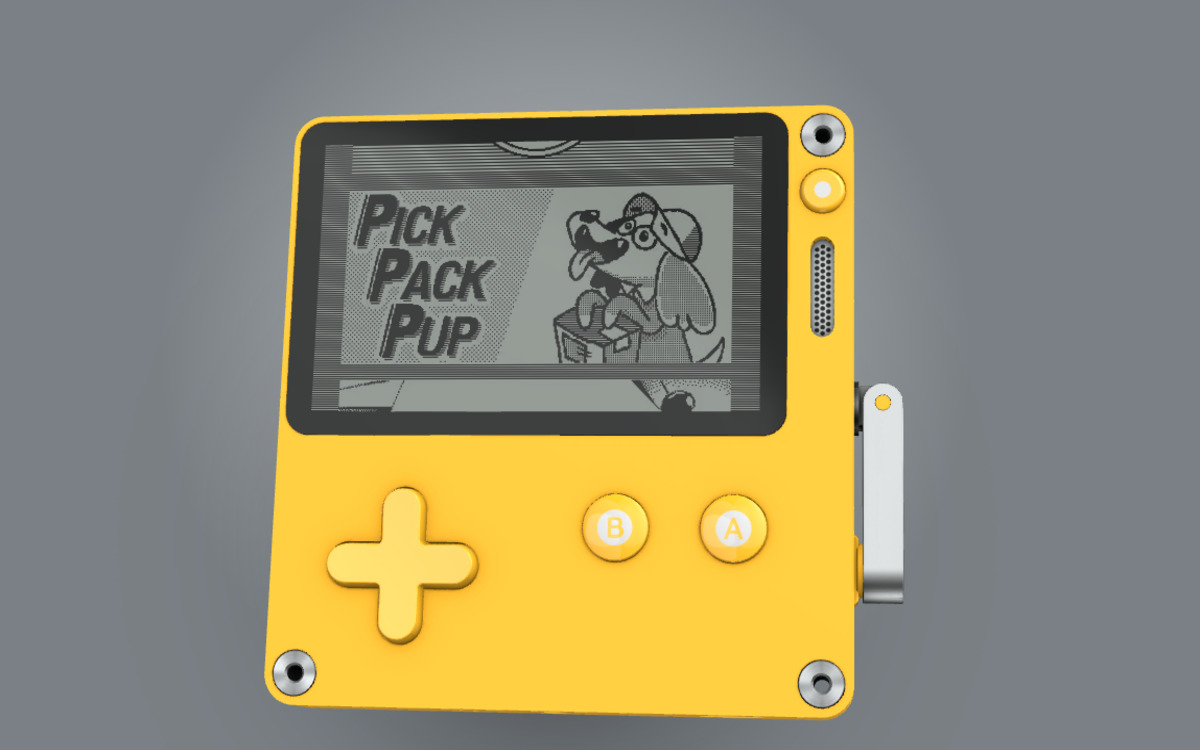 A newcomer is about to enter the handheld console market. This is the Playdate. Created by the American firm Panic, it is equipped with a small crank that will allow you to play certain titles. Launch date, operation, games... In this folder, you will find all the useful information to know about it.
Playdate made headlines for the first time in 2019. In addition to its retro design, it promised to offer a whole new video game experience. But its launch has been delayed, as many factories have had to close due to the health crisis. The good news, the company Panic has just ensured that the console was about to be released. Are you wondering what this original device will have in store for you? Don't worry, we have compiled in this folder all the information available on the Playdate.
Playdate: what is it?
"If we made hardware and built a very small game system with a lot of surprise games, would it make people happy?" This is the premise that led Panic to design such a console. Since 1999, this company has been producing software for Macs and also video games such as Firewatch, Untitled Goose Game, and Nour: Play With Your Food. To design the Playdate, it partnered with the Swedish manufacturer Teenage Engineering. But what will this machine look like?
This console shines with its dwarf dimensions (76 × 74 × 9 mm). This will allow you to easily hold it in your pocket. It is also overlooked by a directional pad, two buttons A and B, and especially a crank that has nothing of a gadget without use. This is because it is an analog controller that will allow you to have increased control over your game. It should be noted, however, that it will not be useful in all games.
Moreover, the manufacturer announces a battery life of 8 hours (14 hours during standby) and support for Wi-Fi and Bluetooth. Under the hood, we find a Cortex M7 180 MHz CPU. Finally, its 2.7-inch black and white (non-backlit) screen offer a definition of 400 x 240 pixels. Note that it will be possible to buy a stereo station – which will allow you to inject energy into your machine while broadcasting the sound – as well as a protective shell at 29 dollars.
Playdate: which games?
This is another peculiarity of the console. Once you have acquired and configured your Playdate, the games will be accessible in dribs and drabs. In this case, two new titles will be available each week. And this for the first three months. You will be able to run 24 free games at the end of season 1. The manufacturer further promises that other (2 a priori) "additional surprise games" will be offered in the future. "We are working on cool ways to distribute them. Stay tuned," we learn on the official website.
Here is the list of games that will be available in Season 1:
Casual Birder

Crankin's Time Travel Adventure

Battleship

God is Boogie Loops

Casual Birder

DemonQuest 85

Echoic Memory

Executive Golf DX

Pinball Lifter

Forrest Byrnes: Up in Smoke

Hyper Meteor

Lost Your Marbles

Image

Pick Pack Pup

Query Chess

Ratcheteer

Sasquatches

Snak

Spellcorked!

zip

Saturday Edition

Whitewater Wipeout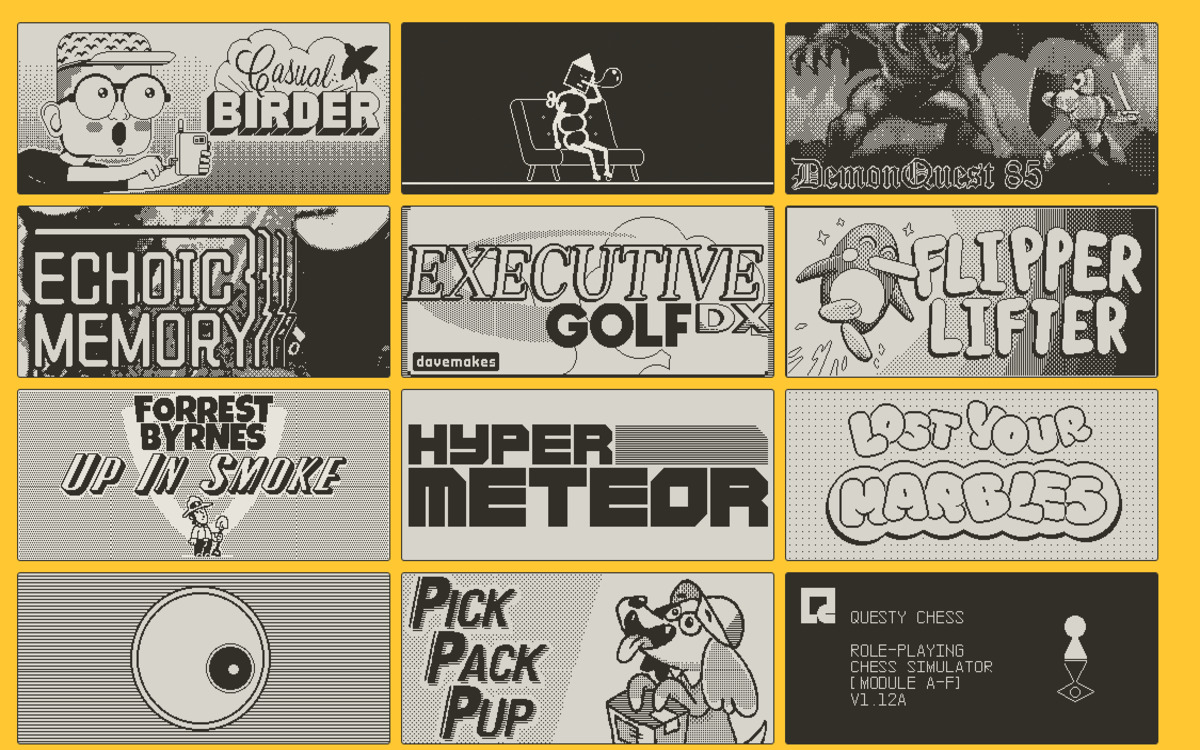 Note that it will be possible to create your own games using the development kit. The latter will be accessible free of charge. To use it, you will simply have to go through a web browser.
Playdate: price and release date
The arrival of this console as original as it is compact is close. The manufacturer promises that it will be released before the end of the year. In fact, pre-orders will start in July. It will cost $179 to afford it. Originally, the advertised price was $140. But finally, the storage of the machine was more substantial (4 GB instead of 2 GB) and the list of available games, expanded (24 titles instead of 12). The question now is when it will be available in our countries.