PUBG MOBILE announced the special collaboration with Consejo Mundial de Lucha Libre (CMLL), which is part of a video series titled: "The Adventures of KeMonito and Microman", which aims to connect wrestling with the world of video games at a regional level, Accompanying KeMonito and Microman is the popular Mexican influencer Carlos Magno, better known as @SoyMirrey, who considers himself a fan of PUBG MOBILE.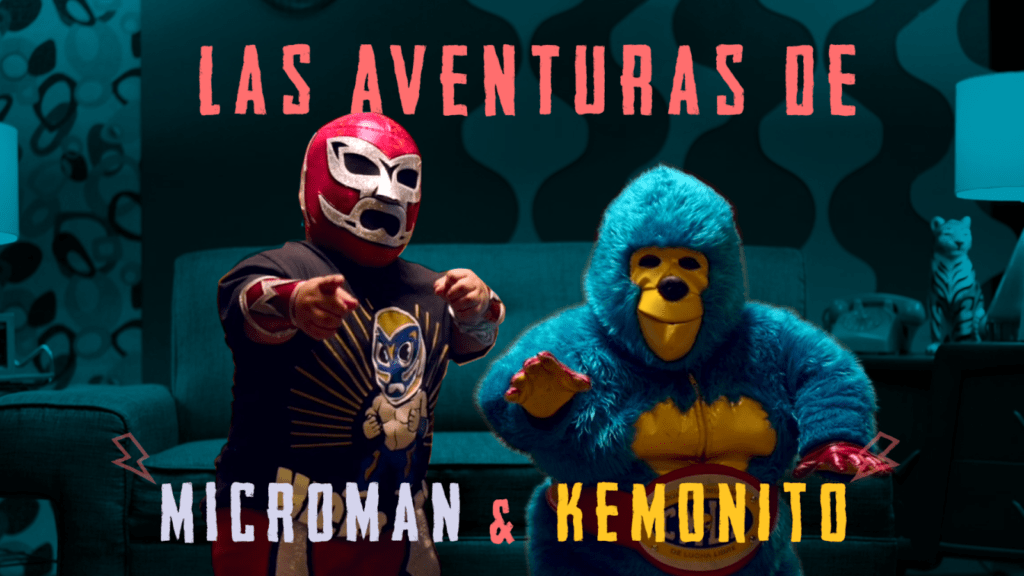 In the first video of a series of three that will be posted on pubg mobile's social media and YouTube channel. Renowned Mexican fighters KeMonito and Microman welcome the McLaren 570S Coupe sports car from the McLaren that is available in the mobile game from June 1.
In the second video, Battle Royale fans will also be able to learn more about Insectoid Mode. It allows players to face each other within a microscopic world and also enjoy the elements that have made PUBG MOBILE one of the most popular mobile games.
KeMonito began his career in Lucha Libre in 1980, where he made his debut as a professional wrestler. Over the course of 40 years in the industry, he has become one of the most recognized and admired wrestlers in Mexico. It wasn't until 2003, that he took the name KeMonito from CMLL, becoming one of its main characters. Under the name of Alushe, he had the opportunity to participate in the children's programs: Odyssey Bubbles, Supervacations, and The Adventures of Capulina.
The son of wrestler KeMonito, Microman debuted in 2017 within CMLL's Micro-stars division. During a show commemorating the Day of the Dead, after completing his training, at the Council's Wrestling school. At the same time, he participates in matches as an independent wrestler.
"Within the framework of the innovation and constant evolution of Mexican Wrestling, CMLL is in constant search of business partners," said Gala Lutteroth, Director of Cultural Relations for Consejo Mundial de Lucha Libre. "The alliance with PUBG MOBILE represents a great step for the Consejo Mundial de Lucha Libre in its goal to reach alternate audiences and permeate new generations, thus achieving an extremely profitable synergy with one of the leaders in the mobile video game sector. We are sure it will be a lasting and beneficial relationship for both of us."
pubgmobile, the global mobile phenomenon based on PLAYERUNKNOWN'S BATTLEGROUNDS, celebrated more than a billion downloads earlier this year, and this collaboration is also the first to be done with a car brand and the Consejo Mundial de Lucha Libre.
PUBG MOBILE is available for free download on the App Store and Google Play Store.