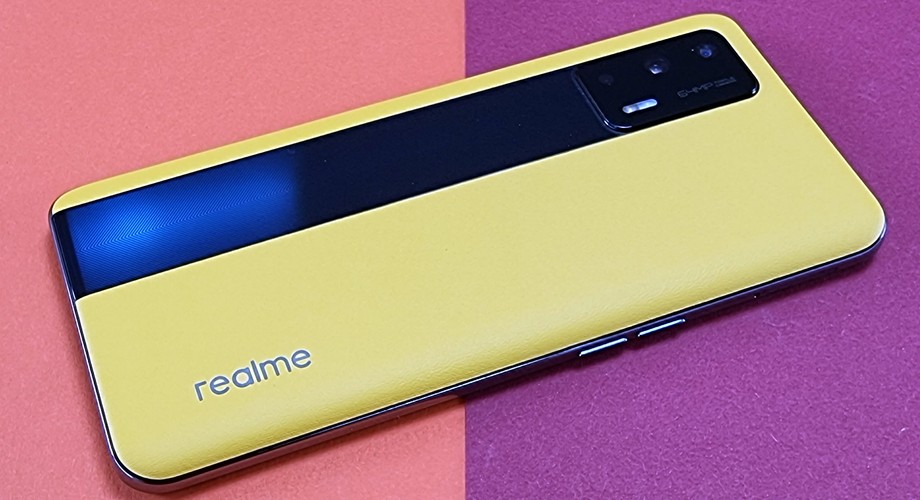 Realme is known for its good value for money in smartphones, but the new Realme GT seems to go beyond any scale – so much power and quality for so little money? In the test, we checked whether all this is going right.
Attention: The Realme GT will be officially available in Germany from Monday, June 21, 2021. Then there are also offers at the bottom of the article!
Realme has not been on the German market for a long time and accordingly not all smartphone interested parties in this country are known. Wrongly, because the company, which is associated with other greats such as Oneplus and Oppo, offers a really good price-performance ratio for many of its products. This was already the case at the beginning of the Germany offensive at the beginning of 2020 and we, therefore, asked even then: Is Realme the new Xiaomi? Meanwhile, Xiaomi has reacted and sent its Poco brand to the buyer's front, which in turn is now moving Realme to counteroffensive with the new Realmei GT. So many war metaphors in so few lines? And rightly so, because while real war has fundamentally dire consequences, smartphone buyers at least benefit from this battle of price-performance titans. The new Realme GT offers an enormous amount for the money, especially at the prices that the manufacturer calls for the market launch on 21.06.2021. More about this in the prices section.
design
Our test model of the Realme GT is a real eye-catcher. Because we got the bright yellow version with a black stripe from the manufacturer – it could hardly be much more striking. This version stands out clearly from the blue and silver version, which come to the customer with typical shiny plastic back - chic, but today almost ordinary. The yellow design, on the other hand, is not only visually, but also haptically exceptional. Because Realme does not rely on smooth plastic, but on "vegan leather", i.e. synthetic leather - or to put it bluntly: plastic. With its slightly rough, yet soft texture, it actually feels roughly like leather and is a welcome change from the class uniformity of smooth and shiny smartphone backs of the competition.
Also really chic: The black GT stripe, which visually continues the comparatively small camera unit, offers a nice contrast to the gaudy, but not too garish yellow tone. It also fits the name very well. GT means Gran Turismo and originally titled powerful sports cars, which with equipment and comfortable design were intended for endurance racing rather than cornering. Many such titled vehicles have color-contrasting stripes that are pulled from front to back over the entire body - similar to the Realme GT. The fact that the black stripe is made of smooth plastic and not of higher-quality glass is rather a side note.
All pictures of the Realme GT in the test
Display
Das sieht beim Display schon wieder anders aus. Hier setzt das Unternehmen zwar nur auf FHD+ (2400 x 1080 Pixel, 409 ppi) bei 6,4 Zoll, die Highend-Konkurrenz bietet da meist 2K. Mit 120 Hertz Bildfrequenz, 360 Herz Abtastfrequenz des Touchscreens und OLED-Technik spielt das Panel des Realme GT aber durchaus in der Oberklasse mit. Zumal diese harten Fakten nicht nur gut klingen, sondern auch von guter Darstellungsqualität untermauert werden. 380 cd/m2 im manuellen Helligkeitsmodus sind zwar nicht übermäßig viel, im Automatik-Modus (und auch im manuellen Modus) konnten wir hingegen unter starkem Licht rund 590 Candela messen – das ist ein ordentlicher Wert, den wir nach erstem Augenschein sogar noch höher vermutet hätten. HDR-Videos lassen sich per Option noch heller darstellen, das erklärt dann auch die Herstellerangaben von bis zu 1000 Candela. Echten Sparmaßnahmen hat Realme das Display nicht unterzogen.
Dass die restlichen Werte auch klasse sind, bedarf es da kaum noch zu sagen: Blickwinkelstabilität, Farbsättigung, Schwarzwert und Kontraste – alles optimal für ein halbwegs günstiges Modell, zumal Nutzer Farbtemperatur und Farbsättigung auch noch an die eigenen Vorlieben anpassen dürfen. Die Bildwiederholungsrate lässt sich fest auf 60 oder 120 Hertz einstellen, ein Automatikmodus wählt abhängig von der aktuellen Darstellung selbständig die optimale Frequenz. Das Always-on-Display (AOD) bietet etliche optische Einstellungsmöglichkeiten. In der Voreinstellung wird es zum Stromsparen nach kurzer Zeit ausgeblendet, es kann aber auch dauerhaft angezeigt werden. Eingehende Nachrichten werden auf Wunsch zusätzlich zum AOD auch per Randbeleuchtung angezeigt – beim Display ist das Realme GT tatsächlich Oberklasse.
Kamera
Sind wir ehrlich: Realme-Smartphones schießen meist ordentliche Fotos, vor allem bei Tageslicht. Wenn es aber um die besten Foto-Smartphones geht, spielt der Hersteller bislang keine Rolle. Wenn das Realme GT aber wirklich ein "Flaggschiffkiller" sein soll, muss auch die Kameraqualität stimmen. Ein Blick auf die Kamerakonstellation lässt da aber nichts Gutes erahnen. Klar, die Hauptkamera bietet 64 Megapixel mit einer lichtempfindlichen Blende von f/1.8, der Sensor stammt von Sony (IMX682). Aber schon der Weitwinkel fällt mit seinen 8 Megapixel deutlich ab und zu allem Übel komplettiert der Hersteller die Triple-Cam mit einer Makro-Kamera mit gerade einmal 2 Megapixel. Solche Optiken haben was von einem Yps-Heft-Gadget von früher - irgendwie witzig, letztendlich aber unbrauchbar.Realme GT Bild: TechStage.de
Die Hauptkamera ist alles andere als unbrauchbar. Aufnahmen werden normalerweise mit 16 Megapixel aufgenommen, da das GT auf Pixel Binning im Verhältnis 4:1 verwendet. Dabei werden Informationen aus vier Pixel zu einem zusammengefasst – als Resultat sind Fotos gerade bei schlechteren Lichtverhältnissen qualitativ besser und zudem benötigen sie weniger Speicher. Das funktioniert beim Realme GT insgesamt so gut, dass wir von der Möglichkeit, auch volle 64 Megapixel für eine Aufnahme zu verwenden, abraten – der Vorteil bei Bildschärfe und/oder Detailreichtum ist marginal.
Das liegt nicht daran, dass die Bildschärfe dann schlecht wäre, sondern dass sie bei den voreingestellten 16-Megapixel-Bildern schon ziemlich gut ist. Details sind ordentlich zu erkennen, Bildrauschen überwiegend kaum zu sehen. Die Bilddynamik ist ausreichend ausgeprägt, Farben werden intensiv, aber nicht zu überspitzt in den Speicher gebannt. Auffallend ist hier höchstens, dass Farben mit dem Weitwinkel blasser und natürlicher als mit der Hauptlinse ausfallen – von der generell deutlich niedrigeren Bildschärfe mal ganz abgesehen. Solche Unterschiede sollten eigentlich bei einem Flaggschiffkiller nicht in diesem Maße auftreten.
Alle Originalaufnahmen mit der Kamera des Realme GT
Back to the telephoto lens. There is no such thing, instead, Realme relies on digital zoom for the GT – and before everyone cries out: It's amazingly good. At least in the predetermined double magnification. Here details are sharply mapped, individually visible pixels are searched in vain. They only come to light discreetly in the five-fold magnification, but even then shots still look sufficiently good. Above all, we liked the great bokeh in the double magnification, which the Realme GT conjures up without swallowing the finest details at the edges of the main motif. impressive. Even night shots look pretty good with the yellow test device – the image sharpness is surprisingly good despite the lack of OIS. The front camera with 16 megapixels can keep up well, at least in good light. Here, however, you should turn off the beauty function for sharp and natural shots.
The video function of the Realme GT is also impressive. It allows shooting in 4K/60 with pretty good digital image stabilization. Zooming, even steplessly can be done in the shots, but this nibbles visibly at the image quality.
Although Realme does not quite come close to the top-level ala Samsung Galaxy S21 Ultra (review) or Xiaomi Mi 11 Ultra (review), the GT also costs significantly less than half of the models mentioned. It's hard to imagine how good the realme GT's camera would be if an optical telephoto lens were also included.
equipment
The equipment is another highlight of the Realme GT, at least chipset and memory. Because Qualcomm's top chip, the Snapdragon 888, is used here. It offers a peak clocking of up to 2.84 GHz and the powerful Adreno 660 as a graphics unit. Thus, the mid-range model reaches a whopping 14,800 points in PCMark's Work 3.0 test, making it the fastest smartphone we have tested so far – ahead of Snapdragon 888 models such as the Oneplus 9 Pro (review) or the Xiaomi Mi 11 Ultra (review). In 3DMark Wildlife, however, the device with 5800 points is "only" at eye level. And if no clear superlative can be gleaned from the best smartphones in 2021, then at least for the middle class: The Realme GT is undoubtedly the fastest mid-range model on the market at the moment.
In terms of memory, the device also trumps up a lot: Depending on the equipment variant, the model offers 8/128 or even 12/256 GByte (UFS 3.1) - that's as much as previously only top smartphones offered! Together with the lightning-fast Snapdragon 888, the GT is currently a recommendation not only for benchmark fetishists but also for gamblers. There are currently no games that force the smartphone to its knees in terms of performance – and if there is, no other model can do that. However, no one should be surprised about the increasing heat of the case – the Snapdragon 888 is known to cause manufacturers temperature problems. But it doesn't get really unpleasant, and we couldn't see any performance drop-in games.
Otherwise, everything is on board that is currently possible: 5G, NFC, Wifi 6, Bluetooth 5.2, 3.5-millimeter jack port, a really fast fingerprint scanner in the display, and all other standards such as GPS (US) with support of the other positioning system Glonass (Russian), Beidou (Chinese), Galileo (European) and QZSS (Japanese). The stereo speakers are loud but slightly oversteer at the highest volume. The GT is criticized, if at all, by the lack of memory expansion – but due to the availability of a 256 GByte version, this is also to be overcome. The smartphone swallows two micro-SIMs at the same time.
Android 11 is used with Realme UI 2.0 as the user interface. This is strongly based on original Android and offers only here and their extensions without overloading the user. A bit of a shame and not suitable for a flagship killer: Realme promises buyers a single major update and security patches for two years. Competitors such as Oneplus and Samsung, for example, are much further ahead with security updates for four years – but this applies to top models, while the Realme GT is located in the middle class despite pithy sayings. Either way, unforgivable: The security patch of our test model is from March 2021 – that's too old. Hopefully, the manufacturer will push an update here until the market launch on June 21st.
accumulator
The battery of the Realme GT appears with its 4500 mAh almost undersized compared to the competition. But don't worry: The manufacturer has apparently done good optimization here because, in the Battery Test of PCMark, the smartphone reaches a good 10 hours despite an automatic 120-hertz setting - this is about on par with significantly more expensive competition such as the Oneplus 9 Pro (review). The device is also charged in little more than half an hour – thanks to a powerful 65-watt charger with Super Dart functionality. Wireless charging does not offer the Realme GT.