Microsoft has introduced a new version of its 'Windows' software 'Windows 11', which features a new start menu and other features. The new version of Microsoft's 'operating system' was announced on Thursday.
This operating system will be a later version of software 'Windows 10' which was introduced by the company in 2015.
It is expected that Windows 11 will be available on new computers by the end of this year and will be available free of cost as updates for computers with Windows 10.
Android Apps to download to laptops now
Microsoft has also upgraded its Windows Store. Windows 11 also allows users to download Android Apps.
Users will be able to download Android Apps by visiting the Amazon App Store Windows 11. Microsoft's move could prove to be Windows 11 quite user-friendly.
Read more: Supreme Court tightens its grip on all state boards including CBSE, says release results by July 31
These users will get Windows 11 for free
Microsoft may provide Windows 11 on new computers by the end of this year. In the meantime, 11 upgrades will be provided Windows free for users using Windows 10.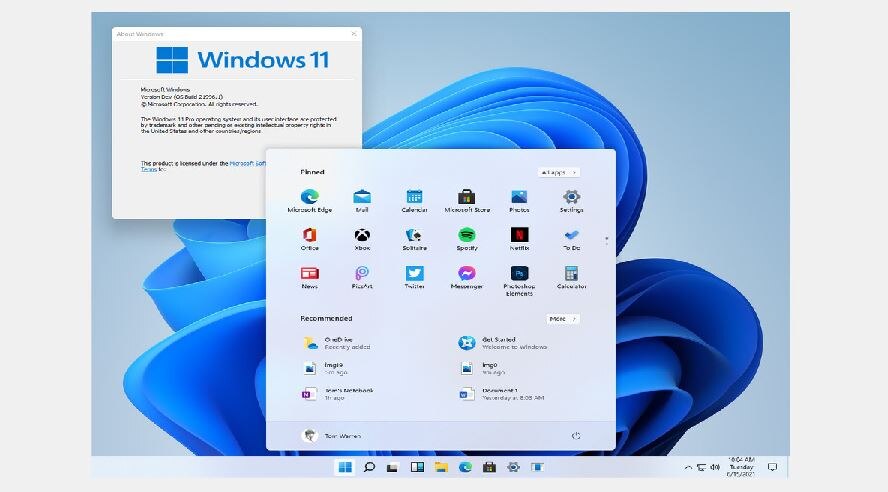 You must have a laptop with at least 4GB RAM and a configuration of 64GB free storage space to use Windows 11. At the same time, your system must have a processor of at least 64-bit.
Quite stylish Windows 11 user interface
The user interface of Microsoft Windows 11 is much updated compared to the interface of Windows 10. It features widgets with rounded corners to the user, making it more stylish.
Windows 11 also provides users with better system trays, new split notifications, and quick action UI.
in Windows 11, users can now personalize this new window.