Owners of an Apple Watch can now also save music from Spotify on the smartwatch and listen to it offline. This requires a premium account from Spotify. An Apple Watch from the Series 3 onwards is also required alongside headphones.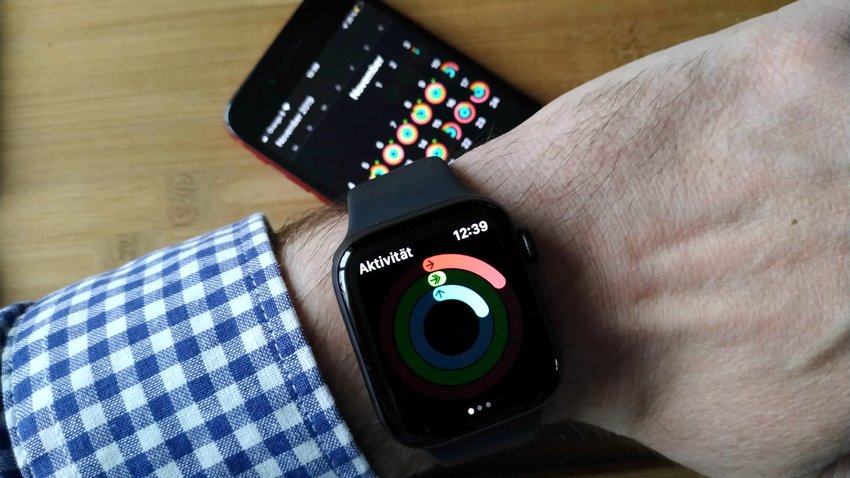 Apple Watch: Listen to Music from Spotify Offline
After the official announcement in May 2021, Spotify has now followed up its words with deeds in Germany. From now on, an update of the app for the Apple Watch is available, with which a long-awaited feature is finally finding its way in. For listening to music via Spotify, an Internet connection is no longer required. However, users have to take action themselves to remain supplied with music offline.
Owners of an Apple Watch can now save individual songs, albums, or even an entire playlist on the smartwatch. All you have to do is navigate to the Spotify menu and tap on the line "Download on Apple Watch". The songs already land on the Apple Watch, which is also visually confirmed with a small green arrow next to the songs (Source: Spotify).
An accompanying smartphone is no longer needed after download, which offers some advantages: "Perfect for the next run or to keep both hands concentrated while cooking. Leave your phone behind and still stay connected to the music and podcasts you love," the announcement reads. Headphones are now enough next to the Apple Watch on the wrist.
Spotify: Offline Music from Apple Watch Series 3
To be able to listen to music via Spotify even without an Internet connection, an Apple Watch from the Series 3 is required. WatchOS should be installed at least in version 6.0. The downloaded music pieces can be controlled as usual via Siri.