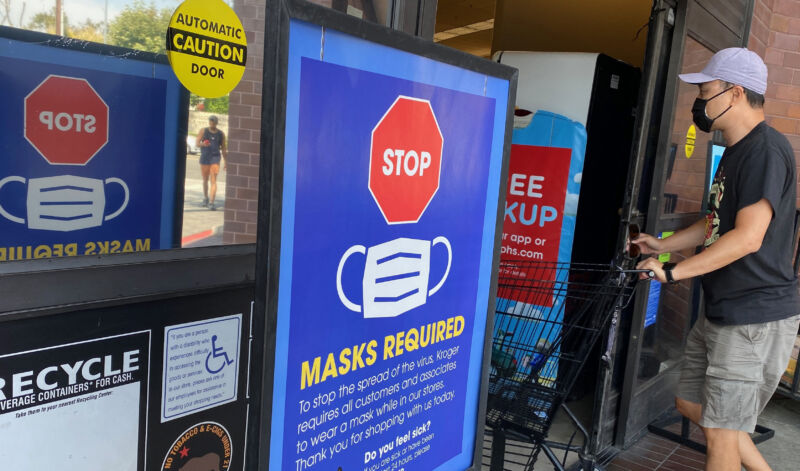 The ongoing COVID-19 surge among unvaccinated people is pushing the US toward more vaccine mandates, renewed mask use, and other mitigation efforts.
With around 51 percent of the country not fully vaccinated and the hypertransmissible delta variant spreading rapidly, the country's pandemic outlook is grim and getting grimmer. Cases are still increasing in all 50 states and up 170 percent in the last two weeks, with the pace of case increases also accelerating.
COVID-19 is thriving in places with relatively low vaccination rates. Arkansas and Louisiana have the highest rates of new cases, and both states have only 36 percent of their residents vaccinated. Florida, Missouri, and Mississippi are also seeing surges among the unvaccinated.
Read 9 remaining paragraphs | Comments