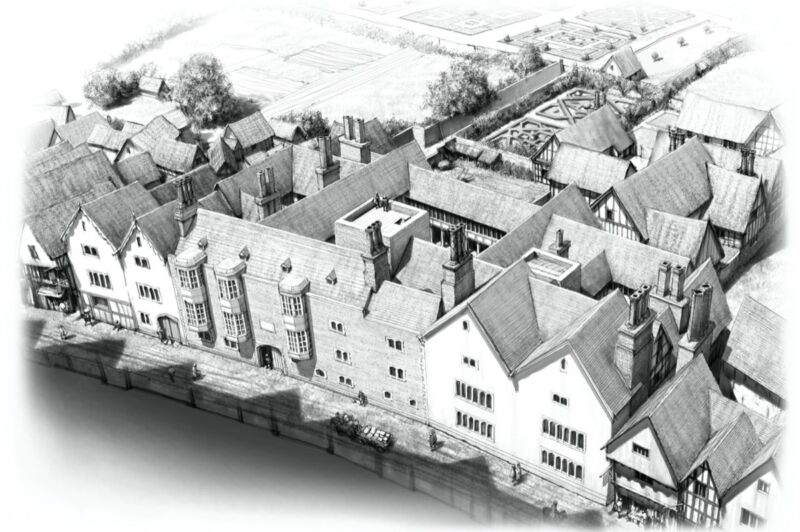 Tudor England was a treacherous place for ambitious courtiers, as the steady rise and sudden tragic fall of Thomas Cromwell—one of the chief architects of the English Reformation under King Henry VIII—makes clear. Cromwell had just completed work on a magnificent private mansion in London when he fell out of the king's favor and was summarily beheaded. Now, a British historian has produced the most detailed analysis yet of both that mansion and the townhouse in which Cromwell lived prior to its completion, presented in a new paper published in the Journal of the British Archaeological Association.
"These two houses were the homes of this great man; they were the places where he lived with his wife and two daughters, where his son grew up," said Nick Holder, a historian and research fellow at English Heritage and the University of Exeter, who authored the new paper. "It was also the place he went back to at night after being with Henry VIII at court and just got on with the hard graft of running the country. No one else has looked at these two houses in quite as much detail, comparing all the available evidence. This is about as close as you are going to get to walking down these 16th-century corridors."
There was a time when historians considered Thomas Cromwell to be a rather insignificant court figure during Henry VIII's reign. That view began to shift in the 1950s as historians realized just how much Cromwell may have influenced the king and Parliament during a particularly chaotic period in British history. Much of that chaos, it must be said, stemmed from the monarch's impetuous nature, particularly when it came to wives.
Read 17 remaining paragraphs | Comments