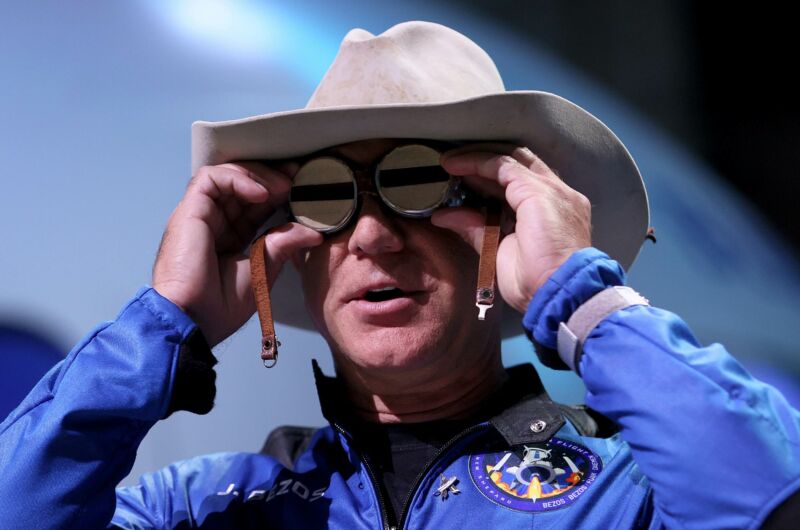 The US Government Accountability Office (GAO) today rejected Blue Origin's attempt to block the lunar-landing contract that NASA awarded to SpaceX. The GAO also rejected a similar protest filed by Dynetics.
NASA in April 2020 selected SpaceX, Blue Origin, and Dynetics to design and build human landing systems. But in April 2021, NASA decided to go only with SpaceX and its Starship vehicle for the Artemis program, which is NASA's plan to return humans to the Moon by 2024.
"The cost of SpaceX's bid was about half that of Dynetics, and one-fourth the amount received by Blue Origin," as our coverage at the time said. While budget was apparently the biggest factor, NASA also "praised the [SpaceX] vehicle's innovative design and future-looking technology that might also one day be used on Mars" and cited Starship advantages including "a spacious cabin for astronauts, two airlocks, and ample payload capability to bring large numbers of experiments to the Moon and return samples to Earth."
Read 10 remaining paragraphs | Comments