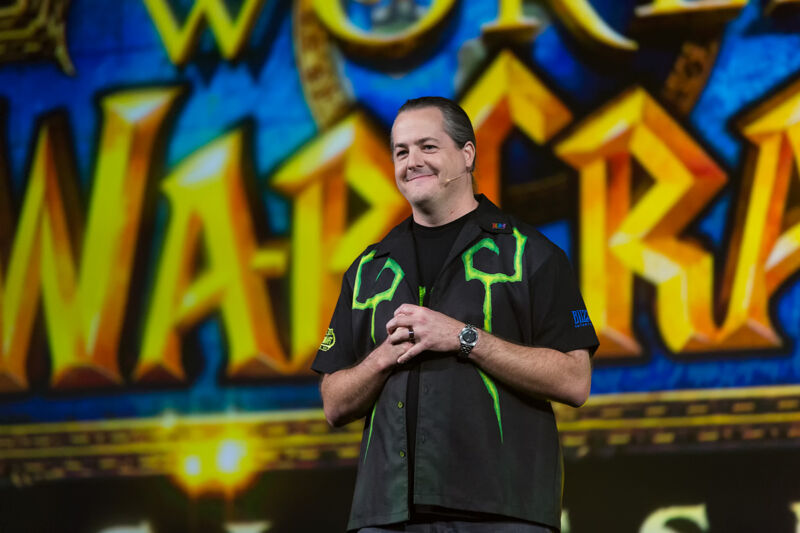 Blizzard President J. Allen Brack, who was recently named in a California state discrimination and harassment lawsuit against the company, is leaving "to pursue new opportunities," the company announced this morning.
In his place, Blizzard Executive VPs Mike Ybarra (a former long-time Xbox executive) and Jen Oneal (formerly head of Vicarious Visions) will serve as studio co-leads starting today. Both have long histories in the game industry but joined Blizzard's executive team relatively recently—Ybarra in 2019 and Oneal earlier this year, when Vicarious Vision merged into Blizzard. Brack had been at Blizzard for nearly 16 years, including eight as an executive and three as president of the company. Before that, he worked on games like Wing Commander and Star Wars Galaxies.
"I am confident that Jen Oneal and Mike Ybarra will provide the leadership Blizzard needs to realize its full potential and will accelerate the pace of change," Brack said in a statement. "I anticipate they will do so with passion and enthusiasm and that they can be trusted to lead with the highest levels of integrity and commitment to the components of our culture that make Blizzard so special."
Read 4 remaining paragraphs | Comments