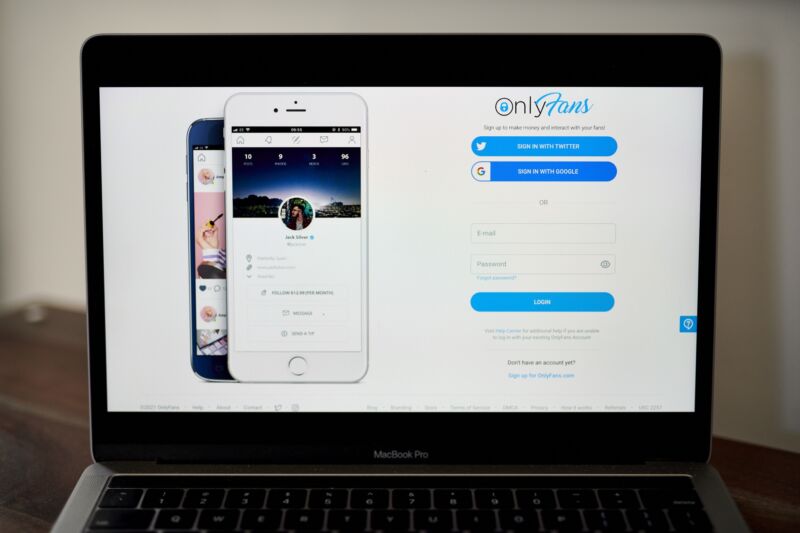 OnlyFans today announced an upcoming ban on "sexually explicit" material in a move that will affect a large amount of the content that creators post on the platform. Nudity will still be allowed, but OnlyFans has yet to detail where it will draw the line between acceptable and unacceptable content.
Critics of the move pointed out that it will reduce income for sex workers who helped make the site popular. OnlyFans said in a statement that it is making the change "to comply with the requests of our banking partners and payout providers." The new strategy also seems to be part of OnlyFans' attempt to attract investors at a valuation of $1 billion, a project that has reportedly hit a roadblock because of the site's racy content.
"Effective October 1, 2021, OnlyFans will prohibit the posting of any content containing sexually explicit conduct," OnlyFans said in a statement the company provided to Ars. "In order to ensure the long-term sustainability of the platform, and to continue to host an inclusive community of creators and fans, we must evolve our content guidelines. Creators will continue to be allowed to post content containing nudity as long as it is consistent with our Acceptable Use Policy."
Read 8 remaining paragraphs | Comments