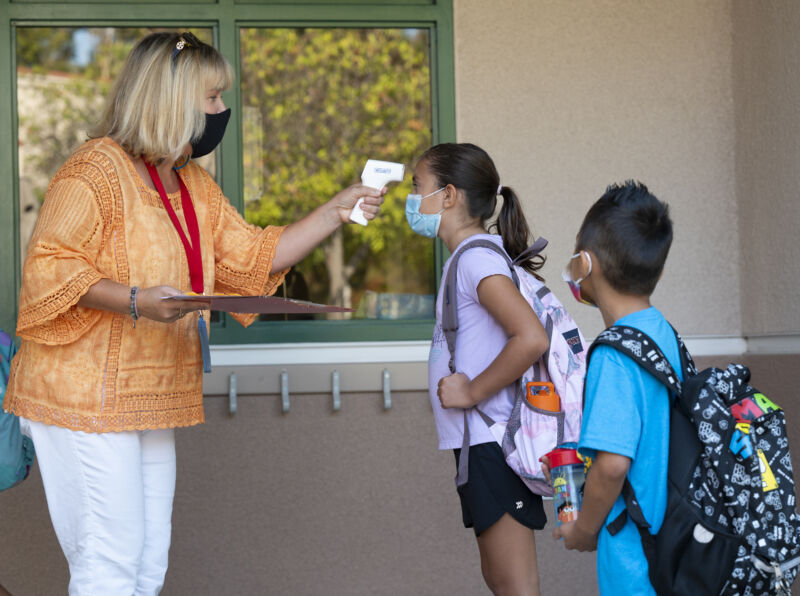 While battles over mask mandates in schools rage on in several states, the delta-fueled COVID-19 surge continues to sicken more and more children, sending some to the hospital.
"There's no doubt that there are more children getting infected," top infectious disease expert Anthony Fauci said in a White House COVID-19 press briefing Thursday. "The delta variant is much more highly transmissible than was [the] alpha [variant]," he said, noting that delta is more than twice as contagious and those infected can carry viral loads up to 1,000 times greater.
"So, given that, you'll see more children likely get infected and since you have a certain percentage of children—even though the percentage is small—a certain percentage of children will require hospitalization, so quantitatively, you will see more children in the hospital."
Read 11 remaining paragraphs | Comments